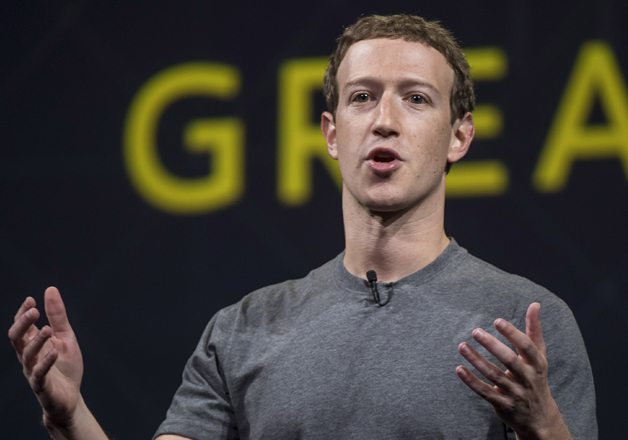 Post Donald Trump's surprise win the presidential poll, almost half of the nation is blaming social media giant Facebook for the shocking result which no was actually expecting.
The argument is that Facebook now plays a huge role in the distribution of information. It's 2 billion (200 crore) active users scroll through Facebook's news feed to read news and articles, and thus avoiding visiting news websites directly to get the information. 
Reacting to the allegations, Facebook CEO Mark Zuckerberg on Friday said that the idea that fake news spread on the social media influenced the outcome of election is 'crazy'.
"Idea that people voted the way they did because of bogus information on Facebook shows a profound lack of empathy for supporters of Donald Trump. Voters make decisions based on their lived experience," he said.
Still, the majority of Americans (six in 10) say they get at least some news from social media , mostly Facebook, according to the Pew Research Center. While a lot of this news comes from established outlets — whether CNN or BuzzFeed News, misinformation spreads on Facebook just as information does, shared by users, recommended by software and amplified by both.
Zuckerberg said that almost everyone has friends on the 'other side' 
"Even if 90 per cent of your friends are Democrats, for example, 10 percent will be Republican," he explained.
"Still, that's not a very big number, and the idea of a "filter bubble" — that social media allows people to surround themselves only with the people and ideas with whom they agree, has been a hot topic this election cycle."
"By far the biggest filter in the system is not that the content isn't there, that you don't have friends who support the other candidate or that are of another religion," Zuckerberg said. "But it's that you just don't click on it. You actually tune it out when you see it. I don't know what to do about that."
Adam Mosseri, the executive in charge of Facebook's news feed, said that the 'team take misinformation on Facebook very seriously'.
"We value authentic communication, and hear consistently from those who use Facebook that they prefer not to see misinformation," Adam said.
Republican's Donald Trump was earlier this week elected the new US President, defeating forecasters who had predicted a Hillary Clinton win in one of the most bitterly fought Presidential battles. A real estate magnate and former reality TV star, Trump is the first person to win the Presidency without having previously held public office or served in the US military.
The 70-year-old will be the 45th President of the US. He will take office on January 20 next year.