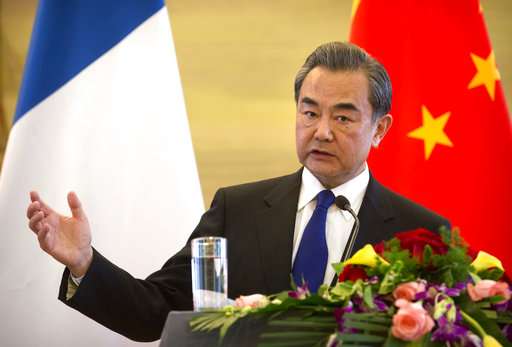 Amid soaring tensions between US and North Korea, China today warned that a conflict could break out in the region "at any moment".
Calling for restraint by all parties, China's foreign minister Wang Yi said that there would be "no winner" in any war.
Wang Yi's statement came after US President Donald Trump said that the "problem" of North Korea "will be taken care of".
Trump was reportedly referring to speculations over North Korea planning for  another nuclear or missile test. 
"Lately, tensions have risen with the US and the ROK on one side, and the DPRK on the other, and one has the feeling that a conflict could break out at any moment," Wang said while addressing a joint press conference with his French counterpart Jean-Marc Ayrault.
"If a war occurs, the result is a situation in which everybody loses and there can be no winner," he added.
The Chinese foreign minister further said that whichever side provoked a conflict "must assume the historic responsibility and pay the corresponding price."