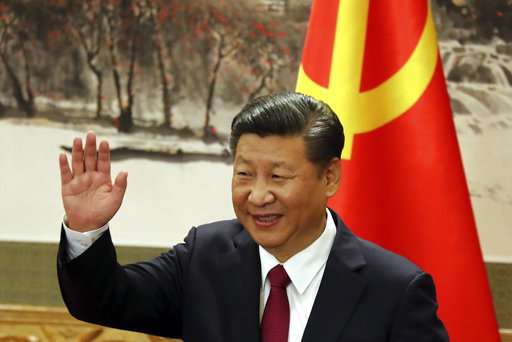 Communist Party leader Xi Jinping, who secured second five-year term as head of Chinese Communist Party, on Wednesday said that the coming five years will witness several important "junctures and signposts".
The Communist Party of China (CPC) Central Committee General Secretary stated that the coming five years between the 19th and the 20th Party Congress is the period in which timeframes of the Two Centenary Goals will converge.
"Not only must we deliver the first centenary goal, we must also embark on the journey toward the second centenary goal, said Xi.
"With decades of hard work, socialism with Chinese characteristics has entered a new era. In this new context, we must get a new look and more importantly make new accomplishments."
On Wednesday, Jinping thanked the world's media for their hard work. "Your media coverage has captured the attention of the world" the Communist leader told reporters in Beijing.