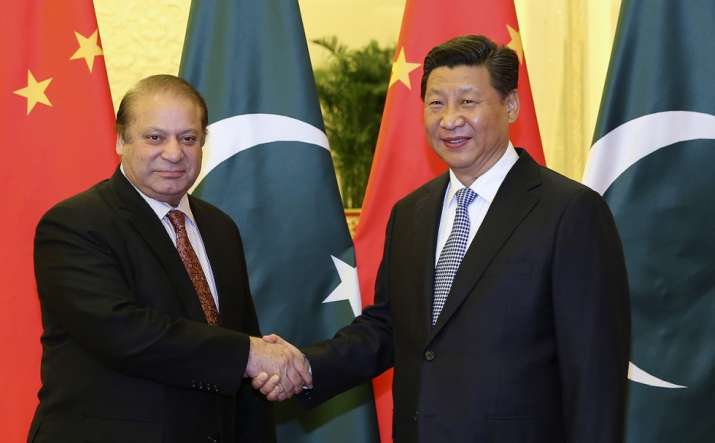 In a fresh report, the US Congress has said that China is using Pakistan to thwart India's rise as a challenger to its ambition of becoming the sole leader in Asia.
According to a report in 'The New Indian Express', the US Congress report says that in the last ten years, Chinese influence has spread in and around South Asia which is  traditionally seen as India's sphere of influence. 
It further says that Beijing has also sought to get a foothold in the Indian Ocean and check India's influence in that region.
"This is why it is using a 'wholly willing' Pakistan to thwart India's rise as a challenger to China's ambitions. It wants to cement its place as the sole leader of Asia," the report said.
The US Congress report, however, also points out that the rise of terrorism is a major threat to China's own security, thus prompting a shift in the country's strategic calculations.
The report further adds that In China's southern provinces; there has been a significant rise in radicalisation of Muslim minorities. For decades, authoritarian regimes in several Muslim majority states bordering China in Central Asia have kept restive regions under control.
"Checking India's rise, primarily exploiting India-Pakistan rivalry is an important agenda for China. New Delhi clearly sees that Beijing supports Pakistan on all major regional issues. The overall balance of power between China and India currently is in China's favour, and Beijing intends to keep it that way. China's primary mechanism in this regard is its support for Pakistan," the report said.