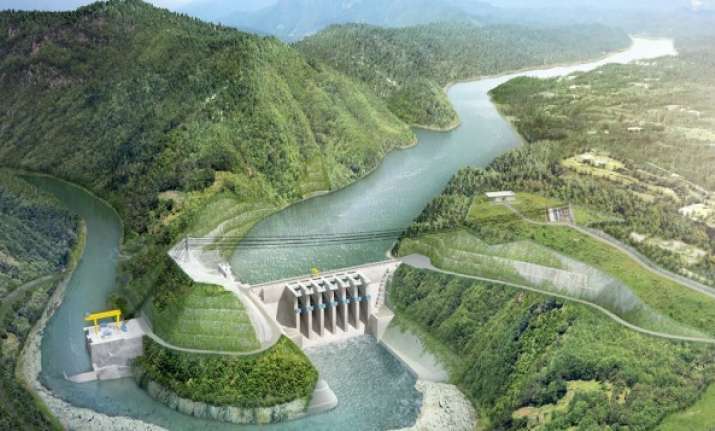 Rejecting India's concerns over its investment in the Pakistan-occupied Kashmir (PoK), China has said it plans to complete the construction of a two billion hydropower project in the region ahead of the schedule. Karot Hydropower Project is being built on Jhelum river on "Build-Own-Operate-Transfer" basis for 30 years. It will be owned by the Chinese company for 30 years, after which ownership will be turned over to the government of Pakistan.
Karot Power Company Limited, a subsidiary of China Three Gorges South Asia Investment, owns the Karot Power Station, state-run Global Times reported today. 
Pakistan hopes to ease energy crisis with the 720 megawatts power project. The company said in a statement that the project will help ease Pakistan's power shortage and generate local employment. 
The report has not mentioned the new timeline for the project. According to a Memorandum of Understanding (MoU) signed in 2015, the project is expected to be put in use in 2020.
Karot Power Station has a capacity of 720 megawatts and China Three Gorges South Asia Investment also has other power projects in Pakistan, including hydro, wind and solar power, which would largely solve Pakistan's problem, it said. 
India had expressed concerns since the project is located in PoK and may also affect its hydrological environment.
"India has repeatedly expressed its concern over the project since the project is located in disputed Kashmir, but it won't affect cooperation between China and Pakistan, because the ties are unshakable and will not target India," the daily quoted Hu Zhiyong, a research fellow at the Shanghai Academy of Social Sciences' Institute of International Relations. 
"With China's support and assistance, Pakistan's power shortage will very likely be solved by 2025, which means a main obstacle to Pakistan's economic development will be removed," Hu said.
The project is one among 18 power projects having total estimated cost of $27 billion under China Pakistan Economic Corridor (CPEC)which would produce 13,880 megawatts of electricity in Pakistan.
(With PTI inputs)