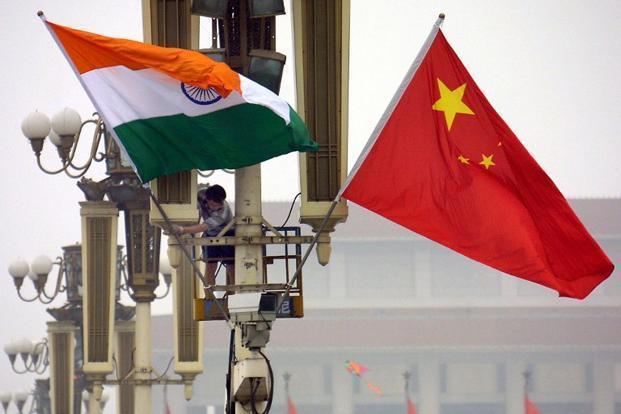 A day after Foreign Secretary S Jaishankar said that India and China could resolve the border issues over Doklam as they had handled similar issues in the past, Beijing rebuffed the move saying the situation was "entirely different" this time.
"This is different from the frictions that happened in the undefined sections of the border region," foreign ministry spokesman Geng Shuang was quoted by Times of India as saying on Wednesday. 
While Jaishankar made a peace overture saying that the differences over the Sikkim trijunction should not be allowed to become disputes, Chinese foreign ministry said that China has pointed out many times that Indian troops "illegally trespassed" a mutually agreed border line in the region. 
"China has pointed out many times that the illegal trespass into China's territory across a mutually recognized borderline is different in nature to frictions that happened in undefined sections of the boundary. This is totally different from the undefined boundary in eastern, middle and western sectors," said Geng. 
He reiterated the 1890 Sikkim-Tibet treaty that China says confirmed the border. However, India has stressed that the convention was only "the basis of alignment" and that the boundary has not been delineated or demarcated. 
In an attempt to provoke India, China offered to mediate in the Kashmir issue, saying that it was willing to play a "constructive role" in improving relations between India and Pakistan, especially after the increased hostility along the LoC, saying the situation in the Valley has attracted "international" attention.     
On the other hand, India has maintained that the Kashmir issue is a bilateral matter with Pakistan, and that there is no scope for a third party mediation.
The rare Chinese comments on the Kashmir issue came two days after a Chinese analyst wrote in the state-run Global Times that a "third country's" Army could enter Kashmir at Pakistan's request, using the "logic" the Indian Army used to stop the Chinese military from constructing the road in Doklam area.
China and India have been engaged in a standoff in the Doklam area near the Bhutan tri-junction for the past one month after a Chinese Army's construction party attempted to build a road. Doka La is the Indian name for the region which Bhutan recognises as Doklam, while China claims it as part of its Donglang region.