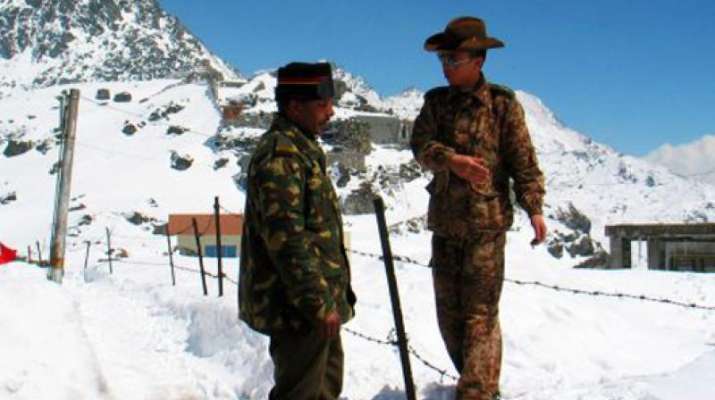 Asking India not to hype up the boundary dispute, China today reiterated Beijing's refusal to recognise Arunachal Pradesh.
Reacting to reports of Chinese troops objecting to Indian troops' patrolling in Arunachal Pradesh, Shuang said, "I am not aware of the detailed information on the (current) situation on China-India. China's position on China-India boundary is consistent and clear cut. The Chinese government never recognizes the so-called Arunachal Pradesh." 
Talking to media persons in Beijing, Chinese Foreign Ministry spokesman Geng Shuang further said that the two countries should work together to maintain peace in the border areas.
He added that China and India are engaged in consultation and negotiation to resolve the border issues and to pursue and fair and just solution that is acceptable to both sides
"Pending the resolution of the issue, we hope both sides can abide by the agreements. Instead of hyping the issues, India should work with China to uphold peace and tranquility in the area," Shuang said.
China's military last month reportedly accused Indian troops of entering Chinese territory. The Indian side, however, rejected the charges.
China claims Arunachal Pradesh as its own and calls it South Tibet. Both the countries have Special Representative talks mechanism to resolve the boundary issue.
The two countries so far have held 20 rounds of talks to resolve the boundary dispute and worked out different mechanisms to keep peace along the 3,488 km long Line of Actual Control (LAC).
Asked about the recent visit of Chinese Vice Foreign Minister Kong Xuanyou to New Delhi on April 6 and reports of several Indian top ministers visiting China this month, Geng said, "China and India have sound momentum of exchanges and close cooperation. It is not strange to have such kind of cooperation."
Prime Minister Narendra Modi is to due to visit China in June to take part in the Shanghai Cooperation Organisation, (SCO) summit to be held in the Chinese city of Qingdao.
(With agency inputs)