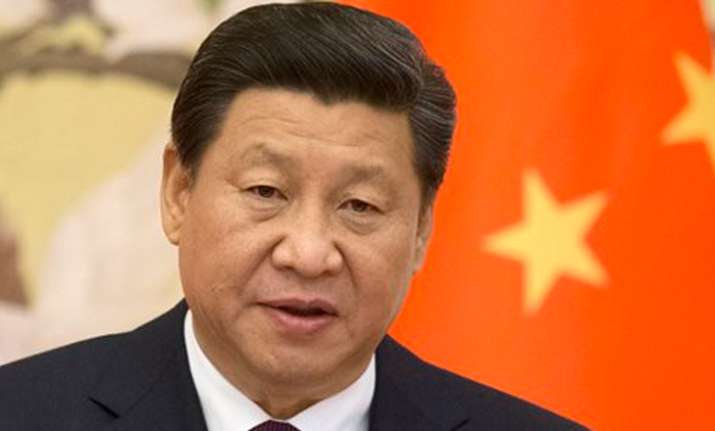 China has said that it  is ready to consider India's participation in the China Pakistan Economic Corridor (CPEC).
Referring to a top ranking Pakistan Army Commander's invitation to India for joining CPEC, China's Foreign Ministry spokesperson Hua Chunyin on Friday said that Beijing would first like to understand India's reaction to this offer.
"I have also seen relevant reports. I wonder what is India's take on this proposal by Pakistan; whether this is a good sign from the Pakistan side. On China's part, we view the China-Pakistan Economic Corridor as a cooperation framework, and we hope that this programme will not only serve the interest of China and Pakistan but also of Asia and the region as a whole," Hua Chunyin, said.
"This programme (the CPEC) is an important part of China's Belt and Road initiative and it is an open proposal, and we are willing to work with Pakistan to discuss the participation of any third country, (on the) principle of wide consultation and joint contribution," she added.
The CPEC links the Pakistani port of Gwadar with Kashgar in China's Xinjiang province.
On Tuesday, Pakistan's Southern Army Commander, Lieutenant General Aamir Riaz, based in Quetta, said India should "shun enmity" with Pakistan and join the $46-billion CPEC along with Iran, Afghanistan and other Central Asian countries and enjoy its benefits. "India should share the fruits of future development by shelving the anti-Pakistan activities and subversion," Gen. Riaz said.
Asked whether China had held talks with Pakistan on India's participation in the CPEC, Ms. Hua said: "I have nothing to offer on this." But she stressed that the CPEC programme "is a very important part of the Belt and Road initiative and China holds an open attitude toward such cooperation".
"We have also seen reports about other countries who are willing to join this programme, and we want to discuss this on the basis of wide consultation and consensus," she observed.
Chinese academics are also actively debating on how to prevent the emergence of rivalry between India-supported port of Chabahar in Iran and Gwadar, which is a short distance away.
"In the long run, Chabahar and Gwadar should be sister ports and we should work towards that end," Li Xiguang, head of the Tsinghua-Pakistan Culture and Communication Center at Tsinghua University, told The Hindu.
Ms. Hua's remarks followed two articles that appeared on Friday in the Global Times, affiliated with the Communist Party of China, which advocated that India should reciprocate the gesture from Pakistan.
(With PTI inputs)