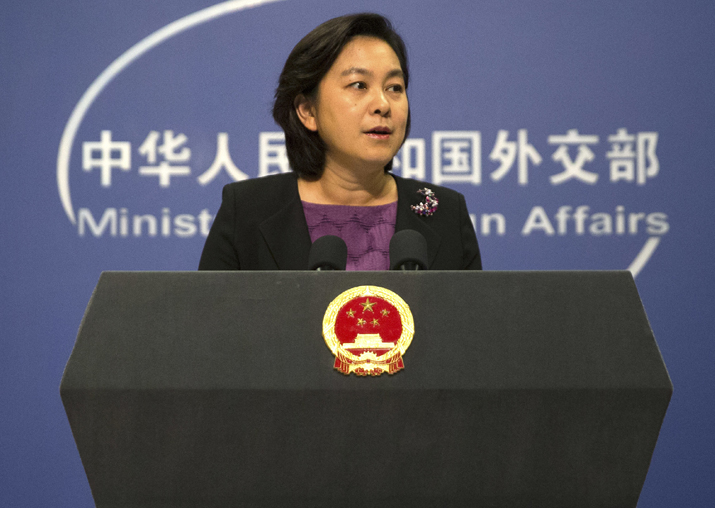 China today condemned North Korea's launch of a ballistic missile over Japan and appealed for restraint to avoid inflaming tensions in the region. Foreign Ministry spokeswoman Hua Chunying told media persons that Beijing opposes the DPRK's violation of the resolution of the (UN) Security Council and its use of ballistic missile technology for launch activities.
"The concerned parties should exercise restraint. They should not take any further action that could aggravate the situation on the peninsula and in the region," Hua said. 
In a major show of defiance to the international community, North Korea fired another ballistic missile over Japan on Friday, creating new tension in the region after its nuclear bomb test less than two weeks ago. The missile was fired from Sunan district near Pyongyang and reached an altitude of about 770 km, travelling 3,700 km before landing in the sea off Hokkaido, South Korea's military said.
It flew higher and further than one fired over Japan late last month.
Speaking after the launch, Japanese Prime Minister Shinzo Abe said it was "totally unacceptable" and went against "the international community's strong, united will for a peaceful solution" to the Korean crisis.
South Korea responded within minutes by firing two ballistic missiles into the sea in a simulated strike on the North.
US Secretary of State Rex Tillerson also condemned the North Korean launch and the UN Security Council will meet at the request of Washington and Tokyo.
North Korea has fired 21 missiles during 14 tests since February, further perfecting its technology with each launch.