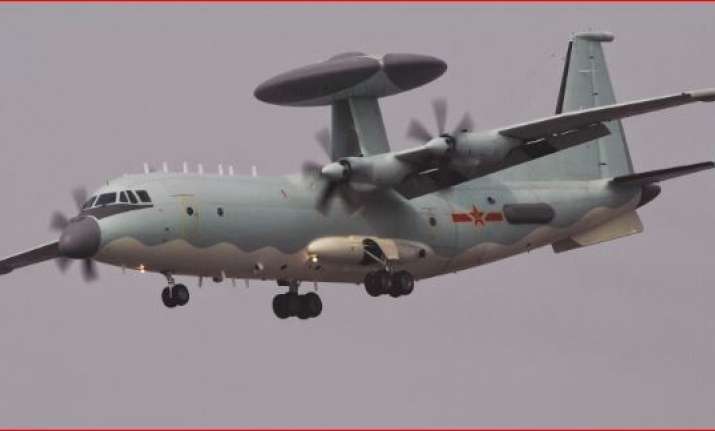 China has been seen deploying more missiles and fighter jets along the India border, according to a media report.
According to United Press International (UPI), a Chinese-language news portal 'Kanwa Asian Defense', specializing in military developments, reported on Tuesday that these weapons have been deployed in Tibet and in the western region of Xinjiang along with airborne early warning and control systems.
Quoting its sources in Indian Navy and Indian Air Force, the Kanwa report said that the Chinese troops have placed J-11 and J-10 fighter jets and Kongjing-500 airborne early warning and control (AEW&C) system in rotational deployment along the Indian border.
The report further says that in the city of Korla in Xinjiang, China may have deployed a troop responsible for the launch of midrange ballistic missiles, and in Hotan, an oasis town in southwestern Xinjiang, the country has been deploying the J-10 and the strategic bomber H-6K.
The Shenyang J-11,  first produced in China in 1998, is a twin-engine jet fighter that was built to compete with fourth-generation fighters such as the McDonnell Douglas F-15 Eagle and the Eurofighter Typhoon.
The Chengdu J-10 is a lightweight fighter jet and the KJ-500 can carry an airborne early warning system.
Quoting its sources, the Kanwa report says that the large-scale military build-up is aimed at expanding a position of readiness in the case of a confrontation with the Indian military.