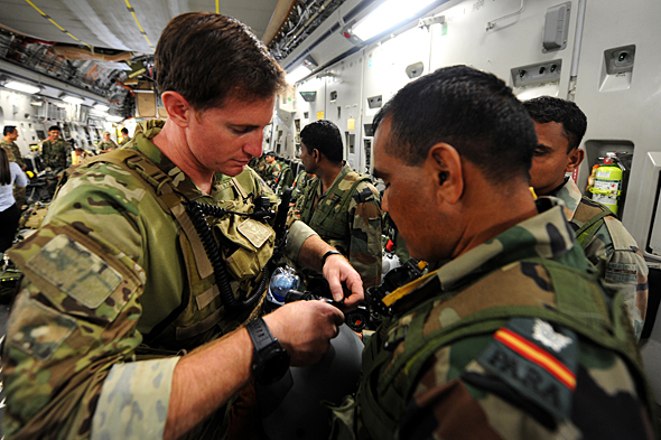 With ties between US and China going downward spiral, especially after Donald Trump assumed charge at White House, Beijing has listed US arms sales to India and Indo-China border disputes among the top six "sensitivities" for the new American government.

 

According to a Times of India report, the relationship between US and China in the Trump administration will be of critical interest to India, affecting its own grand strategy. 
"Six areas of outsized importance to President Xi Jinping and the ruling elite have been revealed. The Chinese have never openly objected to India's weapons purchases from the US or anyone. The fact that they would do so now is significant. This and the South Korean missile shield are on their list," Michael Pillsbury, a China expert and now senior adviser to the US president, was quoted by Times of India as saying. 
The other four sensitivities on the list include 'One China policy', Taiwan for increasing sales of weapons, and Dalai Lama and the Tibet government in exile. China has even asked Trump to not to meet Dalai Lama. 
According to the report, Beijing is also edgy about the THAAD (terminal high altitude area defence) missile interceptors and the SPY radar systems that the US has agreed to position in South Korea as it could neutralise China's ICBM (intercontinental ballistic missile) capability that targets the US mainland. 
"Whether President Trump supports India's claim to Arunachal Pradesh and continues US arms sales to India already requested by PM Modi, now America's largest customer of weapons, is another Chinese worry about the coming year," Pillsburry said. 
He further added that China would ideally like Trump to agree with its denial of the UNCLOS verdict on its South China Sea claims. 
The new secretary of state, Rex Tillerson, said in his Senate confirmation testimony that the US should even block China's access to the artificial islands.
Meanwhile, a senior Chinese military official has said that war with the United States under Donald Trump is "not just a slogan" and is becoming a practical reality.
The remarks were published on the People's Liberation Army website, apparently in response to the aggressive rhetoric towards China from America's new administration.