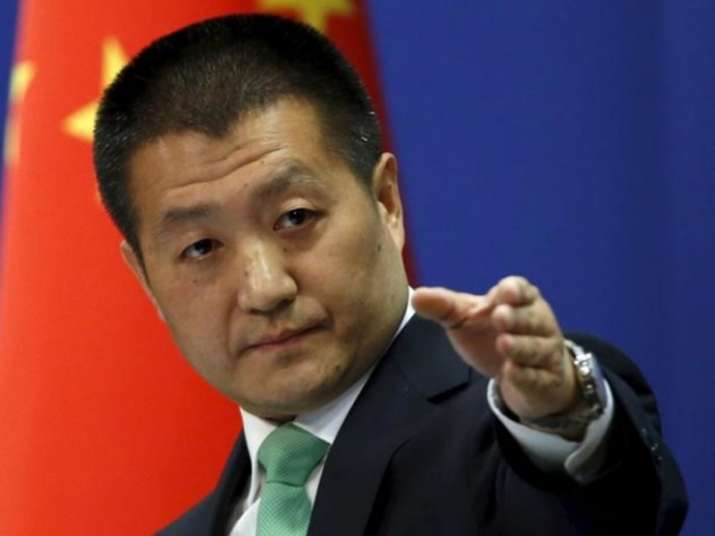 China today defended its decision to rename six places in Arunachal Pradesh, saying 'it was its lawful right to standardise official names'.
"China's position on the eastern section of the India-China boundary is clear and consistent," Chinese Foreign Ministry spokesman Lu Kang.
The spokesperson was reacting to India's assertion that Arunachal Pradesh is its integral part.
"Relevant names have been used by ethnic Momba and Tibetan Chinese who have lived here for generations. So it is a fact that cannot be changed. To standardise these names and publicise them is a legitimate measure based on our lawful right," he said.
Lu also countered India's charge that China was inventing names to make its territorial claims over the area legal.
India had yesterday hit out at China for giving Chinese names to six places in Arunachal Pradesh, saying assigning invented names to towns of the neighbour does not make illegal territorial claims legal.
External Affairs Ministry Spokesperson Gopal Baglay in New Delhi had also asserted that Arunachal Pradesh is an integral part of India.
China claims Arunachal Pradesh as 'South Tibet'.
On Wednesday, China had announced that it has 'standardised' official names for six places in the northeastern state and termed the provocative move as a 'legitimate action'.
The Chinese move came days after Beijing lodged strong protests with India over the Dalai Lama's visit to the frontier state.
Lu had earlier said that the Chinese government was conducting the second nationwide survey on geographical names, an important task to standardise the geographical names in the languages of ethnic minority groups.