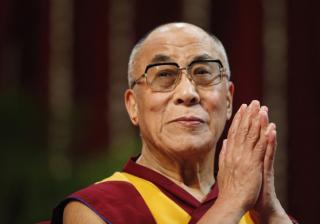 Chiana today asked India to respect its position on the exiled Tibetan spiritual leader Dalai Lama's proposed visit to Arunachal Pradesh early next year.
 "The Chinese government is against the proposed visit of Dalai Lama to Arunachal Pradesh. We hope that the Indian government will respect China's position in the regard," Consulate General of China in Kolkata, Ma Zhanwu said. 

 

"For China, Arunachal Pradesh is the southern part of Tibet which we call as Zang Nan. We hope that the Indian government will act in accordance with the agreement with China where India recognises Tibet as a part of China," he said.
"India and China have shared interests and the friendship between the two countries was 2,000 years old, despite the conflict of 1962," he added.
"We hope that both the countries would handle the differences properly to make the bilateral relations one of the best in the world," the envoy said. 
The Chinese government had been irked by the news of the Dalai Lama's visit to Tawang in Arunachal Pradesh. 
But India was of the view that since Dalai Lama was a "revered guest", he was free to move anywhere in the country.

  

(With PTI inputs)