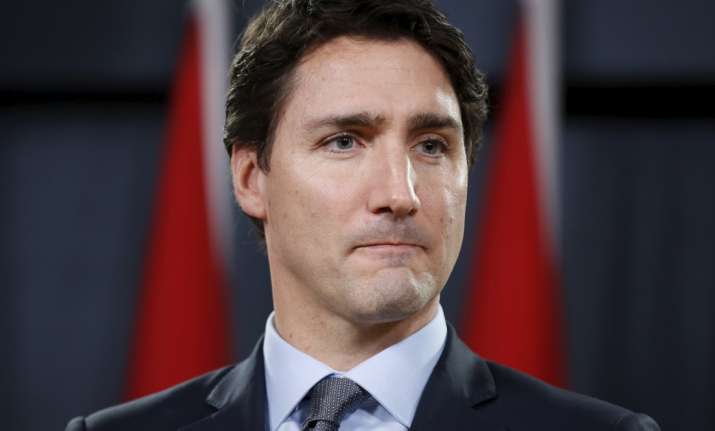 Canadian Prime Minister Justin Trudeau is being hit from all corners for the condolence message he sent following the death of former Cuban President Fidel Castro.
The Canadian leader, following Fidel Castro's death on Friday night at the age of 90, said in his condolence statement on Saturday that his father, former Prime Minister Pierre Trudeau, considered Castro "a friend".
"It is with deep sorrow that I learned today (Saturday) of the death of Cuba's longest serving President," Trudeau said.
"Castro was a larger than life leader who served his people for almost half a century. A legendary revolutionary and orator, Castro made significant improvements to the education and healthcare of his island nation."
Trudeau said in his condolence message that "while a controversial figure, both Castro's supporters and detractors recognised his tremendous dedication and love for the Cuban people who had a deep and lasting affection for 'el Comandante'."
Now, Twitterati couldn't digest the words uttered by the Canadian PM and so went ahead with unabashed trolling.
Here are the best ones:
"We mourn Joseph Stalin's death. A strong national leader and visionary in the cause of population control." #TrudeauEulogy #TrudeauEulogies

— Fishing With Fredo (@FishingwFredo) November 27, 2016
"We mourn the passing of Henry VIII. A man who always kept his head, while all around were losing theirs" #TrudeauEulogies

— Gavin John Adams (@gavinjohnadams) November 26, 2016
#trudeaueulogies I don't have to make one up. pic.twitter.com/3XL3ZupIH3

— Orwell & Goode 🇨🇱🇬🇧 (@OrwellNGoode) November 27, 2016
#trudeaueulogies: With this, Canadians have forfeited all rights to mock or deride President Trump. pic.twitter.com/0kjggnQjpS

— Leslie Eastman (@Mutnodjmet) November 27, 2016