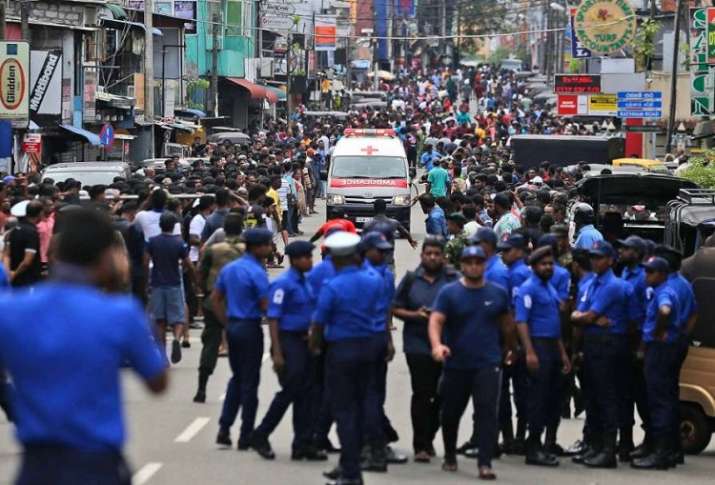 A blast was heard in Pugoda town on Thursday. The town is located 40 kms east of Sri Lankan capital Colombo. The police however, did not provide any other details of the blast. 
The explosion occurred at around 9 a.m. in a garbage dump behind the Magistrate's Court in Pugoda, some 36 km from Colombo.

Following the blast, the police have advised the general public to not to panic, as the security forces are conducting search operations in the area and across the country. 
Any injuries or casualties into the explosion have yet not been reported. 
The country remains tense following multiple explosions carried out by 9 suicide bombers on Easter Sunday. The Islamic State terror group has claimed the attack, although it did not provide direct evidence of its involvement.
A string of powerful blasts ripped through three churches and as many luxury hotels frequented by foreigners in Sri Lanka on Easter Sunday, killing 359 people and injuring more than 500 others, shattering a decade of peace in the country following the end of the brutal civil war with the LTTE.
The bombs tore through three five-star hotels in Colombo: the Cinnamon Grand, the Shangri La and the Kingsbury. At least 38 foreigners, including 10 Indian nationals, have died in the attacks.
To this end, Sri Lanka Prime Minister Ranil Wickremesinghe told the media: "The investigators are making good progress in regard to identifying the culprits. Many countries are helping us, starting from United States."