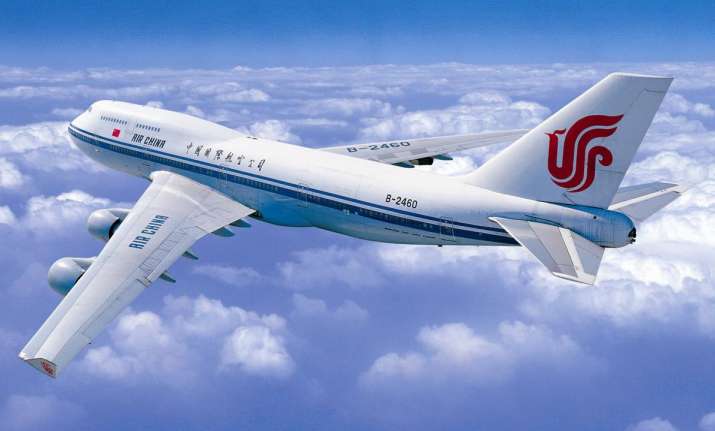 Air China has come under fire for an article in its in-flight magazine, which has advised London visitors to take precautions when entering areas populated by "Indians, Pakistanis and black people", according to a media report.
Air Chinas Wings of China carries a long feature on visiting London, with almost a third of the magazine dedicated to tourist attractions in Britains capital and other famous towns such as Oxford, the CNBC reported.
The main article, titled "London the city of hat tricks," covers Britons apparent fondness for all kinds of hats.
Then, after a section on transport options and lifestyle and cultural activities in London, Wings of China offers some "Tips from Air China."
"London is generally a safe place to travel, however precautions are needed when entering areas mainly populated by Indians, Pakistanis and black people," Chinas flagship carrier advises, according to CNBC journalist Haze Fan who highlighted the snippet on London safety on her Twitter account.
My story on my own experience reading Air China tips on safety in #London @MayorofLondon @markboleat https://t.co/CeXcROfabc

— Haze Fan (@Hazeology) September 7, 2016
"We advise tourists not to go out alone at night, and females always to be accompanied by another person when travelling," the advice states.
The advice is at odds with the London promoted by its Mayor Sadiq Khan, a British national with Pakistani parents, who in July launched a #LondonisOpen campaign and frequently blogs about his favorite places to eat and drink in his South London Indian-Pakistani neighbourhood of Tooting.
"This is offensive and I hope AirChina will remove this magazine and apologise immediately," Virendra Sharma, Labour MP for Ealing Southall, tweeted.
Chinese companies have been criticised previously for their depictions of various races. In May, a Chinese laundry detergent-maker apologised for an advertisement that showed an Asian woman shoving a dirt-smeared black man into a washing machine, only for him to emerge as a clean Asian man.
(With PTI inputs)