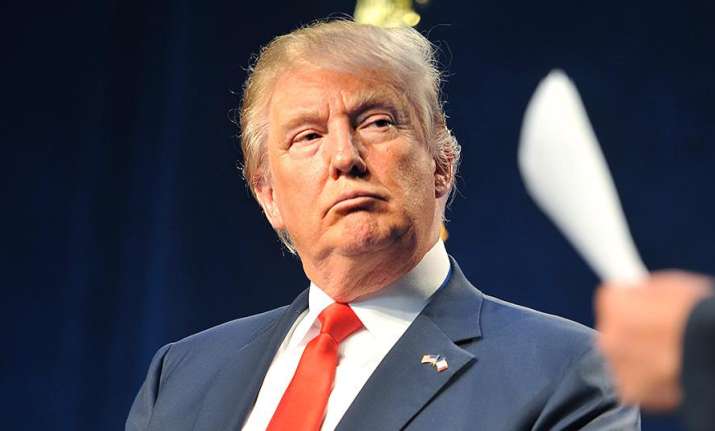 US President Donald Trump on Friday warned sacked FBI Director James Comey that he had better hope there are no "tapes" of their private conversations.
President Trump gave the warning in a tweet which came the morning after he asserted Comey had told him three times he wasn't under FBI investigation. 
Comey has not confirmed Trump's account, which concerns the FBI's probe of Russia's interference in the 2016 presidential election and allegations of Trump campaign collaboration with the Russians. 
And today, a person close to the former director recounted a Comey-Trump dinner in January in which Trump asked for a pledge of loyalty. Comey declined, instead offering "honest." When Trump then pressed for "honest loyalty," Comey told him, "You will have that," recounted the Comey associate.  White House spokeswoman Sarah Huckabee Sanders disputed that report and said the president would "never even suggest the expectation of personal loyalty." Officials did not immediately respond to questions about whether Trump recorded his discussions with the FBI director. 
Details of the dinner were first reported by The New York Times Trump, in an interview Thursday with NBC News, had this version: "I said, 'If it's possible, would you let me know, am I under investigation?' He said you are not under investigation." Trump said the discussions happened in two phone calls and at a dinner in which Comey was asking to keep his job. 
The president's Twitter comments today again raised the specter of Richard Nixon, whose secretly taped conversations and telephone calls in the White House ultimately led to his downfall in the Watergate scandal. Trump's firing of Comey already has left him with the dubious distinction of being the first president since Nixon to fire a law enforcement official overseeing an investigation tied to the White House.

 

Trump was widely known to record some phone conversations at his office in Trump Tower during his business career, sometimes remarking to aides after a call as to whether or not he had taped that one. 
"I would note that New York is a one-party consent state, and President Trump has always abided by the law," said Sam Nunberg, a former campaign aide, noting that it is not required in New York for both parties on a call to be aware that it was being recorded.

 

(With AP inputs)