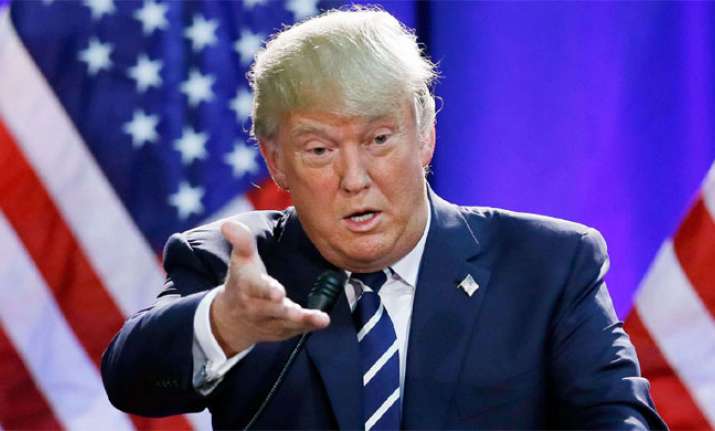 Launching a scathing attack on the US President Barack Obama, Reuplican presidential candidate Donald Trump has said that he is an 'incompetent' President who does not know what he is doing. 
70-year-old Donald Trump taunted Obama for campaigning for "crooked" Hillary Clinton and said that  he needs to set his priorities right. 
"We have an incompetent president. I hate to say it, but it 100 per cent true. All he's doing, instead of working on your jobs and your companies leaving for Mexico and other places, he's campaigning for crooked Hillary. That's all he does," Trump said.
Terming  Obama as an "embarrassment", Donald Trump alleged the US president's Middle East policy was a "total disaster".
He also  Chided the US President  for not being able to rein in Iran despite the fact that Tehran keeps taunting Washington.
"Obama is in incompetent, as a president, he's about as bad as it gets. Look at what's happening, how Iran is taunting us. Look at what's going on, look at the world. He gives away $400 million in cash, but it turns out to USD 1.7 billion in cash. Gives them USD 150 billion," he alleged.
The Reublican candidate asserted that the US cannot afford to have another four years of Obama Administration and that failing to win the upcoming general elections would amount to losing the country.
"Either we win this election or we're going to lose our country, because four more years of Obama, you can't take," Trump said at a rally in North Carolina. 
"I know it's not about me, it's about you, and that's why I'm doing this. I didn't need to do this, but it's about you. It's about bringing our country, making our country great again. I'm taking these slings and arrows for you, so we can have our borders, so we can get back our jobs, so we can be a safe nation again," he said.