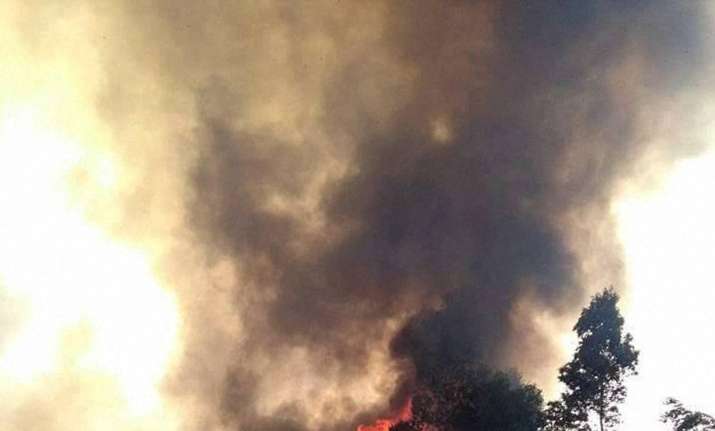 Bangladesh police has detained dozens of Rohingya migrants, who have fled Myanmar amid reports that the military is burning down their villages and raping women.
The Police said that the detained refugees will be returned to Myanmar.
Bangladesh has stepped up border patrols and sent many Rohingya back.
Up to 30,000 Rohingya, a Muslim minority group whom Myanmar does not recognise as citizens, have been forced to flee their homes , according to the United Nations, which is urging Bangladesh to open its border to them.
Police in the Bangladeshi border town of Cox's Bazar said on Wednesday they had detained 70 Rohingya, including women and children, and would send them back across the border.
"We nabbed them after they illegally trespassed (into Bangladesh). They will be pushed back (to Myanmar)," local police chief Shyamol Kumar Nath told AFP.
Bangladesh has summoned the ambassador of Myanmar to express "deep concern" at a military operation that has forced thousands of minority Rohingya Muslims to flee border villages.
The foreign ministry said "desperate people" were entering from its neighbour, seeking safety and shelter.
Rohingya community leaders say there has been a sharp rise in the numbers travelling across the border into Bangladesh to escape the violence. An estimated 500 arrived overnight, using darkness to evade detection.
More than 2,000 are thought to have crossed the border in recent days, despite heavy security on both sides, following the surge in violence in Myanmar.
Some said their villages had been burned down and relatives killed by the Myanmar army. One woman told how soldiers had raped and killed her daughter and said she had only narrowly escaped the same fate.