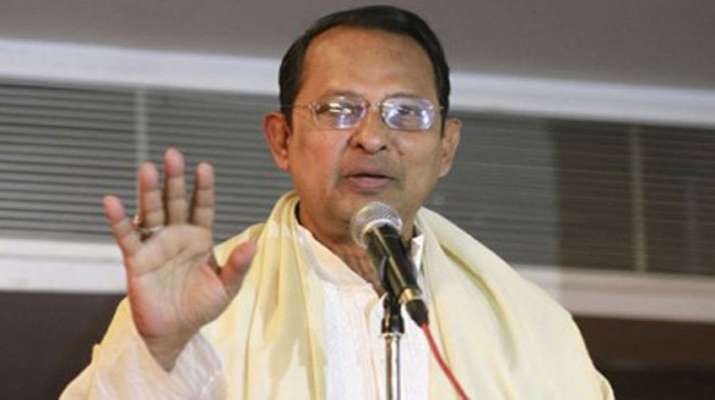 Extending support to Prime Minister Narendra Modi's stand on Balochistan, Bangladesh has said that it will soon come out with a policy declaration on Pakistan's human rights abuses in Balochistan.
Bangladesh's Information Minister Hasanul Haque Inu on Wednesday accused Pakistan of treating people of Balochistan the same way it treated Bengalis in East Pakistan in 1971 before the creation of Bangladesh.
Inu, presently on a three-day visit to India, further said that Pakistan has not learnt anything from its defeat in 1971.

 

"Pakistan has a very bad track record as far as addressing aspiration of nationalities is concerned. They learnt nothing from the defeat of 1971 and continued to practise the same policy of repression and are now targeting the Baloch nationalists," Inu was quoted as saying by The Hindu.
Inu also said that since Bangladesh itself faced the brunt of Pakistan's military establishment, it is constitutionally bound to support liberation struggle of Baloch people.
"Bangladesh is constitutionally bound to support liberation struggles and we will soon declare an official policy on Balochistan," Inu added.
During his India visit, Bangladeshi Information Minister is scheduled to meet a host of political leaders and policy makers including National Security Advisor Ajit Doval.
Inu's comments drawing similarities between the freedom struggles of Bangladesh and Balochistan came a day after Minister of State for External Affairs M J Akbar compared East Pakistan of 1971 with "simmering Balochistan".
Inu also accused Pakistan of exporting terror and asked it to ponder over what it wants to achieve by promoting cross-border terrorism in South Asia.
"Pakistan exports terror and Pakistan needs to be confronted about the futility of its policies that it has refused to change till now. Islamabad needs to explain what it wishes to achieve by promoting cross-border terrorism in South Asia and by repressing democratic nationalities like the Baloch in its territory," Inu told The Hindu.
"The world is watching. People of Balochistan, Gilgit, Baltistan and occupied Kashmir have thanked me a lot in the past few days. I am grateful to them," PM Modi had said from the ramparts of Red Fort.
He was referring to his remarks, made after an all-party meet on Kashmir, in which he had said that it was time to expose Pakistan's brutalities in Balochistan, Gilgit and Pak-occupied Kashmir (PoK).