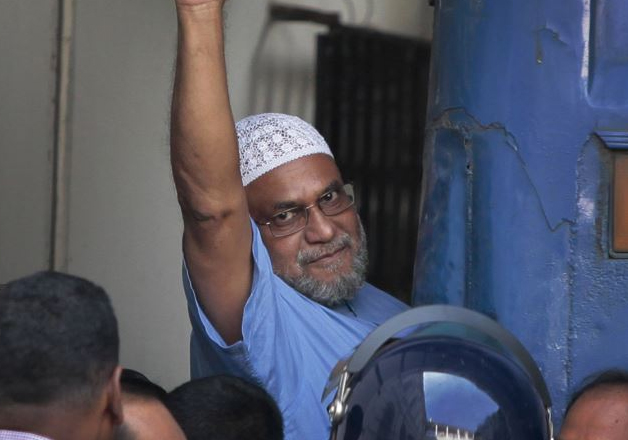 The Supreme Court of Bangladesh today quashed the petition filed by senior Jamaat-e-Islami leader and key financier Quasem Ali seeking a review of his death sentence.
A five-member Appellate Division bench headed by Chief Justice Surendra Kumar Sinha upheld the death penalty for condemned war criminal Mir Quasem Ali.
On November 2, 2014, International Crimes Tribunal-2 awarded capital punishment to then 63-year-old Jamaat leader over criminal charges committed by him during the 1971 Liberation War, reported the Daily Star.
The Appellate Division upheld the verdict on March 8.
On June 19, Quasem submitted his petition seeking a review of death penalty.
The Al-Badr militia commander of 1971 can now seek President's mercy by repenting for his crimes, reported bdnews24.com.
Quasem's family has branded the judgement a "judicial killing".
A key player behind the formation of notorious al-Badr force in Chittagong during the Liberation War, Quasem had set up makeshift torture camps at different places. He was known as "Bangali Khan" for his atrocities.
With IANS Inputs