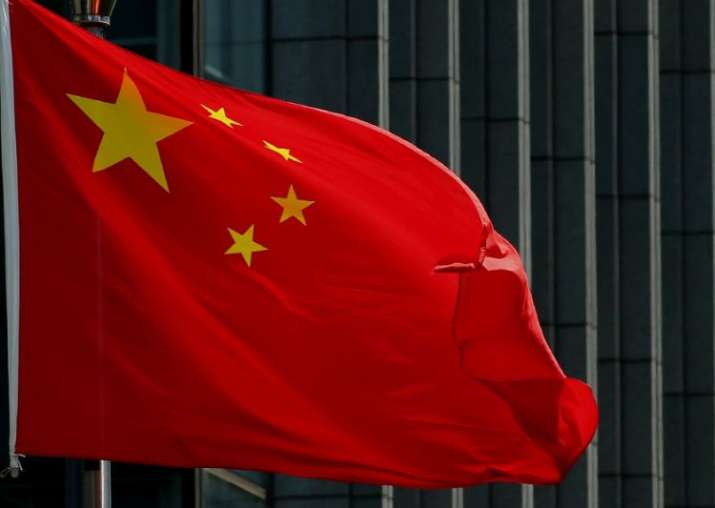 China today warned against attempts to make Hong Kong independent and asked Hongkongers not to take the promised "high degree of autonomy" as a licence to confront Beijing. 
In a policy speech aimed at tightening China's grip on Hong Kong, Zhang Dejiang, ruling Communist Party of China's number three ranking leader called on the former British colony which merged with the Chinese mainland on July 1, 1997 to enact national security laws. 
"In recent years there were... attempts to turn Hong Kong into an independent or semi-independent political entity, breaking it away from the country," Zhang, who is also the Chairman of China's parliament, the National People's Congress (NPC) said. 
"One cannot turn a blind eye to such acts, and the (Hong Kong) special administrative region should steadfastly implement the constitutional obligation of national security under the Basic Law," he said in a wide-ranging speech on China's policy towards Hong Kong. 
Speaking at the Great Hall of the People here on the upcoming 20th anniversary of Hong Kong's handover from Britain to China, he also said relationship between the central government and Hong Kong is that of delegation of power, not power-sharing. 
"Under no circumstances should the central government's powers be confronted in the name of a high degree of autonomy," he was quoted as saying by the Hong Kong-based South China Morning Post. 
Zhang said whole Cabinet should be made up of patriots and have higher familiarity of China. 
The central government, provinces, Hong Kong government, lawmakers and judges all need to learn Basic Law better, he said. 
Basic Law education and promotion for "whole society" especially teenagers, he said. 
The Basic Law is a sound law is able to provide a fundamental guarantee for "one country, two systems" and withstand the test of practice, Zhang said. 
The Basic Law was drafted as part of the Sino-British Joint Declaration covering Hong Kong after its handover to China on July 1, 1997. The declaration stated Hong Kong would be governed under the principle of 'one country, two systems' and continue to enjoy its capitalist system and individual freedoms for 50 years after the handover. 
It governs the relations between China and Hong Kong which has been designated as Special Autonomous Region. 
China which has been firming up its hold on Hong Kong in the recent years showed signs of alienation from Beijing with popular agitations against rules such as screening candidates to contest elections for legislature and Chief Executive which effectively ensured only Beijing-backers can contest the polls. 
Beijing-backed bureaucrat Carrie Lam won the post for the Chief Executive post. She will replace another pro-China official CY Leung who became unpopular with large swathes of Hong Kong residents as he tightly aligned to Beijing. 
Lam's victory was a big relief for the CPC which had to handle the growing pro-democracy movement riding on adverse public feeling against China.