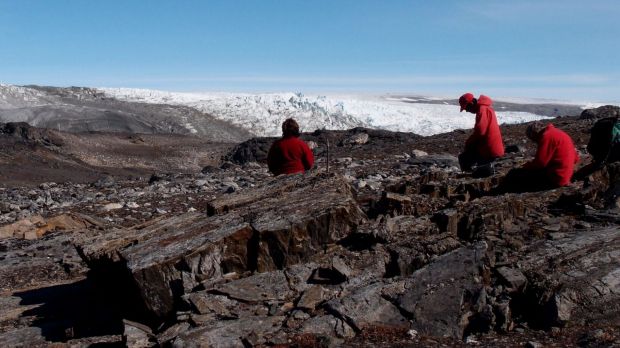 Australian scientists claim to have spotted the world's oldest fossils.
Along with the fossils, they have also found signs that diverse life forms lived on Earth upto 3.7 billion years ago.
The fossils were discovered in Greenland, and the Australian National University's (ANU) co-lead investigator, Associate Professor Vickie Bennett, said the breakthrough would not only give scientists a greater understanding of the history of the Earth, but remarkably could also help researchers in the hunt for life on Mars, Xinhua news agency reported.
"This discovery turns the study of planetary habitability on its head," Bennett said on Thursday.
"For the first time we have rocks that we know record the conditions and environments that sustained early life. Our research will provide new insights into chemical cycles and rock-water-microbe interactions on a young planet."
Colleague Allen Nutman from the University of Wollongong said the fossils, known as stromatolite fossils, were found in Greenland's icecap, and "predated" the world's previous oldest fossils found in Western Australia by up to 220 million years.
"This indicates that as long as 3.7 billion years ago microbial life was already diverse. This diversity shows that life emerged within the first few hundred million years of Earth's existence, which is in keeping with biologists' calculations showing the great antiquity of life's genetic code," Nutman said.
(With agency input)