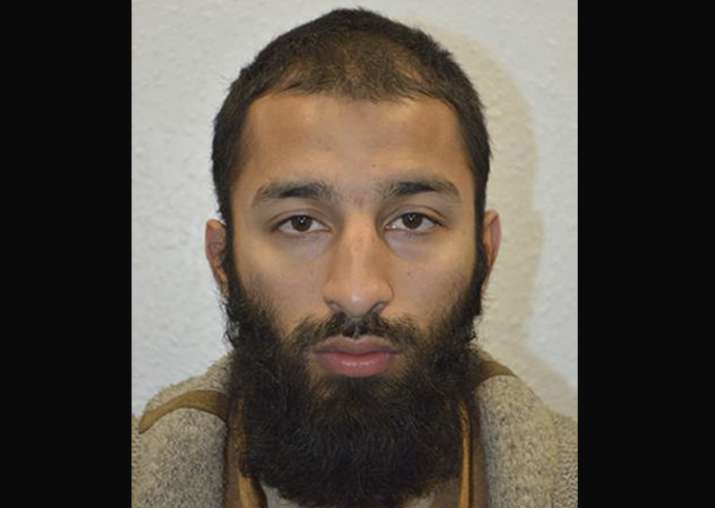 Khuram Shazad Butt, one of the men believed to have carried out the deadly weekend attack in central London was a known radical Islamist who was filmed unfurling a black flag resembling the one used by the Islamic State group. Pakistan-born Butt had made a neighbour suspicious after allegedly trying to lure local youngsters to join his jihadist campaign.
On Monday, British police identified Butt, a 27-year-old Pakistan-born Briton, as one of the assailants, saying he was known to authorities, though they had no evidence he was planning an attack. They identified a second attacker who had not aroused suspicion prior to Saturday's rampage that killed seven people.
As details about Butt emerged, however, they prompted questions of whether he could have been stopped sooner.
Here is what is known about Khuram Shazad Butt so far: 
• 27-year-old Butt, although a British citizen, was born in Pakistan and brought up in Britain. 
• Neighbours said Khuram's parents were from Jhelum, a town in Pakistan's Punjab province.
• He was a keen supporter of Arsenal football club and even wore a team's shirt during the attack.
• Khurram had two young children, a son aged about three and a recently born baby.
• Butt had worked for London transport network and in a fast food restaurant. 
• He also went the name Abu Zaitun and was known widely as Abs by friends at the gymnasium where he trained in weightlifting. 
• Butt had appeared in a documentary, "The Jihadis Next Door," that aired on British television last year.
• Some neighbours said Butt seemed "a sociable, friendly guy". 
• Another neighbour said Butt spent a lot of time with boys and teenagers in the area playing but never the girls.
• He was known to be a supporter of the banned Islamist group al-Muhajiroun. 
• Butt was reported to police 18 months ago. Erica Gasparri, a 42-year-old mother of three was working at a local school when she noticed Butt, who was also known as Abu Mohamed, meeting with local children and trying to draw them into his radicalism.
• Salaudeen Jailabdeen, who lived near Butt, said the alleged assailant had once been ejected from a local mosque for interrupting an imam. 
• Another neighbor, Michael Mimbo, said he saw the van used in the attack near his home on Saturday, but didn't see who was behind the wheel. He said the vehicle was seen going the wrong way down a one-way street and was later seen speeding off, followed closely by a small red car.