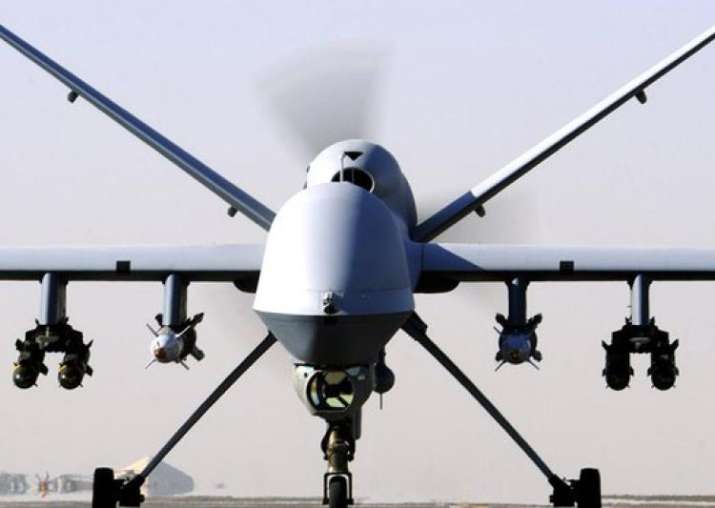 On the eve of Prime Minister Narendra Modi's visit to the United States, a senior White House official has said that the administration is expected to authorise India to purchase American-made naval drones, but 'any US military transfer to India will not represent a threat to its rival neighbour Pakistan'.
"We want to avoid a situation that escalates the tension between India and Pakistan," a senior White House official said, adding that "some of the defence systems we're talking about we don't believe impact Pakistan."
India and Pakistan should engage in direct talks and seek a normalization of ties, the official advocated.
Securing agreement on the purchase of 22 unarmed drones, worth more than USD 2 billion, is seen in New Delhi as a key test of defence ties that flourished under former President Barack Obama regime. India is a big buyer of US arms and New Delhi was recently named by Washington as a major defence ally.
The US-based company that makes the drones, General Atomics Aeronautical Systems Inc, had on Friday said that the 'US government has approved the sale of a naval variant of the Predator drone to India'. As per the US rules, such a sale of sensitive military hardware must be authorized by the State Department before being sent to Congress for review. The drone deal would still require approval by Congress. 
The Indian Navy wants the surveillance drones to keep watch over the Indian Ocean. The deal will be the first such purchase by a country that is not a member of North Atlantic Treaty Organization. The South Asian country wants to protect its 7,500 km coastline as Beijing expands its maritime trade routes and Chinese submarines increasingly lurk in regional waters.
Meanwhile there are reports that the State Department has been concerned about the potential destabilising impact of introducing high-tech drones into South Asia, where tensions are simmering between India and Pakistan. The State Department declined comment ahead of any notification.
Modi's two-day visit to Washington begins on Sunday. At the invitation of Trump, the Prime Minister will spend several hours with the US President at the White House on Monday afternoon, which will end with a dinner later that night. This will be the first working dinner being hosted by Trump for a foreign leader at the White House.