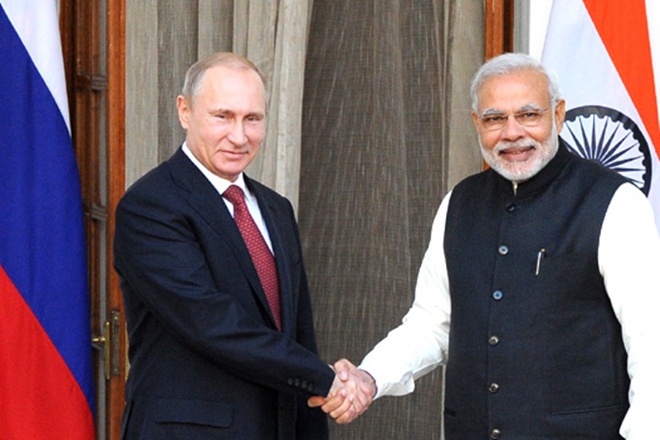 Russian president Vladimir Putin on Wednesday discussed "exclusive strategic partnership" with Prime Minister Narendra Modi over phone, express.co.uk reported.
The telephonic conversation between the two leaders, details of which haven't been released, took place amid escalating tensions between Washington and Moscow with US President Donald Trump threatening to unleash missiles on Russia. 
The Express report quoted the Kremlin as saying that the two leaders discussed developing an "exclusive strategic partnership between Russia and India". 
The report added that Putin and Modi agreed to maintain contact in the future after India initiated the phone call on Wednesday.
 
The phone call between the two leaders is being seen as the formation of a closer alliance between the two countries amid tensions between Russia and other countries escalating to dangerous levels.
On Wednesday, former Congress president Sonia Gandhi had also praised the Indo-Russian relationship, saying the partnership helped India in laying the foundations of industrialisation. 
Sonia Gandhi had on Monday inaugurated a photo exhibition of former Prime Minister and her late mother-in-law Indira Gandhi in Moscow.