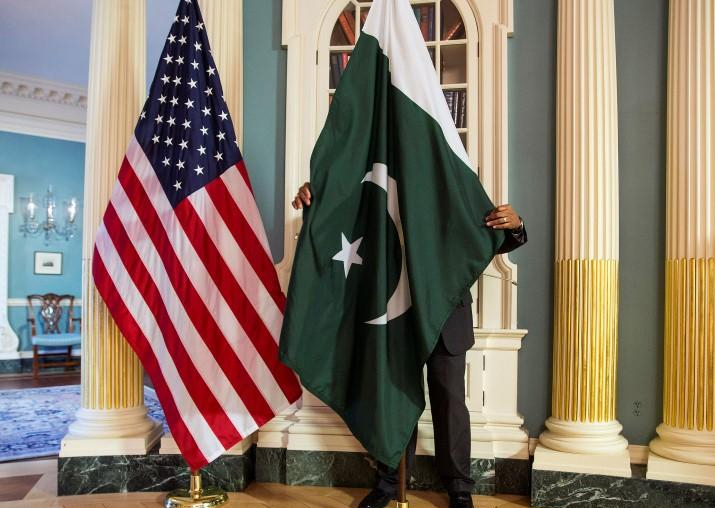 Pakistani and US officials today discussed bilateral ties here following the recent strain in relations after President Donald Trump accused Islamabad of providing safe havens to terrorist groups.
A visiting inter-agency US delegation led by Lisa Curtis, Deputy Assistant to the President and National Security Council Senior Director for South Asia, held talks with the Pakistani side led by Foreign Secretary Tehmina Janjua at the Ministry of Foreign Affairs. 
The parleys took place following Trump's new Afghan and South Asia policy announced in August in which he called for an expanded role for India in stabilising Afghanistan while rebuking Pakistan for aiding terrorists against the US. 
"The two sides reviewed the state of play in the relationship in wake of the US strategy on Afghanistan and South Asia and agreed to continue discussions on all matters of mutual interest," according to a statement by the Pakistan Foreign Office (FO). 
Janjua reiterated Pakistan's stance for a politically negotiated settlement owned and led by the Afghans and reaffirmed Pakistan's constructive participation in all regional and bilateral mechanisms aimed at pursuing a peaceful solution to the Afghan conflict. 
Last month, Pakistan Prime Minister Shahid Khaqan Abbasi met US Vice-President Mike Pence on the sidelines of the UN General Assembly, and expressed concern over the greater role that Trump advocated for India as part of his new Afghan policy. 
The US delegation was also informed about the recent visit by Pakistani officials to Kabul with a view to intensify engagement and address mutual concerns particularly border management and repatriation of refugees. 
Highlighting Pakistan's ongoing law enforcement and counter-terrorism campaign, the foreign secretary apprised the US delegation of Pakistani efforts in eliminating terrorism from the country. 
"Pakistan's concerns on continued attacks from across the border were also shared," the FO said. 
It said the US delegation was also informed about alleged atrocities and human rights violations committed by Indian security forces in Kashmir. 
"It was noted that persistent Indian refusal to engage with Pakistan despite Pakistan's repeated overtures for a comprehensive dialogue was adversely impacting regional stability," according to the FO. 
Noting that the US had a long track record of cooperation with Pakistan, the US delegation emphasised the importance of reinvigorating the bilateral relationship in order to achieve the common objectives of peace and stability in Afghanistan and the region. 
The two sides agreed to continue bilateral engagements at all levels. The US delegation also met the foreign minister. The delegation included Acting US Assistant Secretary of State, Ambassador Alice Wells, Acting Assistant Secretary of Defence, David Helvey, and other senior officials from the departments of state, defence and the US Embassy in Islamabad. The delegation's visit comes ahead of tours to Pakistan by US Secretary of State Rex Tillerson and Defence Secretary James Mattis.