Follow us on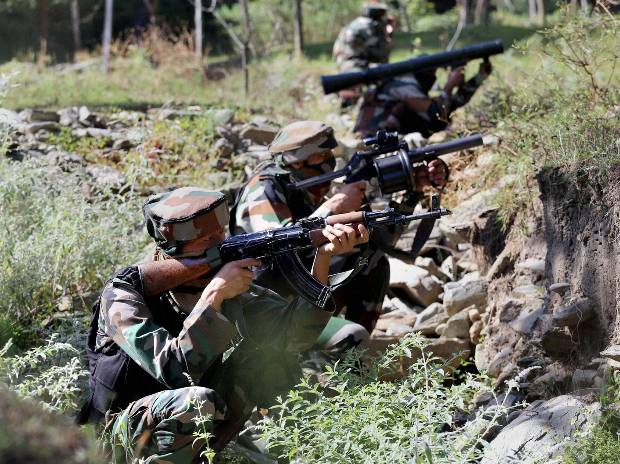 The anger being vented by Indians across the spectrum following the ghastly terror strike on the Army base in Jammu and Kashmir's Uri that saw 18 soldiers martyred has clearly petrified Pakistan.
After reports of airforce drills and shutting down air space, Pakistan has now shifted 16 to 17 of its terror camps from Pakistan-occupied Kashmir (PoK) closer to the army establishments. 
Sources told India TV that the locations of terror camps operating in PoK have been shifted from areas near Line of Control (LoC) to the interiors of PoK.
According to the sources, some terror camps have been shifted inside Pakistan Army's base camps, while several others have been shifted to the nearby civilian areas.  
As per estimates, there are about 50 terror camps running in PoK, which are being operated by outfits like Lashkar-e-Taiba (LeT), Jaish-e-Mohammed (JeM) and Hizbul Mujahideen in the know of the Indian Army. 
Tensions between India and Pakistan have been on the rise since the Uri attack which culminated in four Pakistani terrorists being neutralised by security forces.
Condemning the Uri attack, Prime Minister Narendra Modi had assured the nation that those behind the despicable strike will not go unpunished. 
Following the attack and PM Modi's assurance to the people, apprehensions over a possible surgical attack by the Indian Army reached an all-time high in Pakistan. 
According to reports, five to six F-16 jets were witnessed flying over Islamabad indicating an air defence drill undertaken by Pakistan's air force. 
Last week, Pakistani warplanes were engaged in military drills on a highway linking Peshawar and Rawalpindi as part of an exercise for which airspace was closed off in the country's northern area, fuelling speculations of a retaliatory attack by India.
Singalling the mood in Pakistan, the drills carried out by Pakistani security forces further emboldened the fear of India retaliating, resulting in a 600-point crash for the Karachi Stock Exchange index. 
The latest move of shifting terror camps from areas near the border follows reports of Prime Minister Narendra Modi's war-room meeting with the three service chiefs where is believed to have been briefed on the whereabouts of key terror establishments within Pakistan.