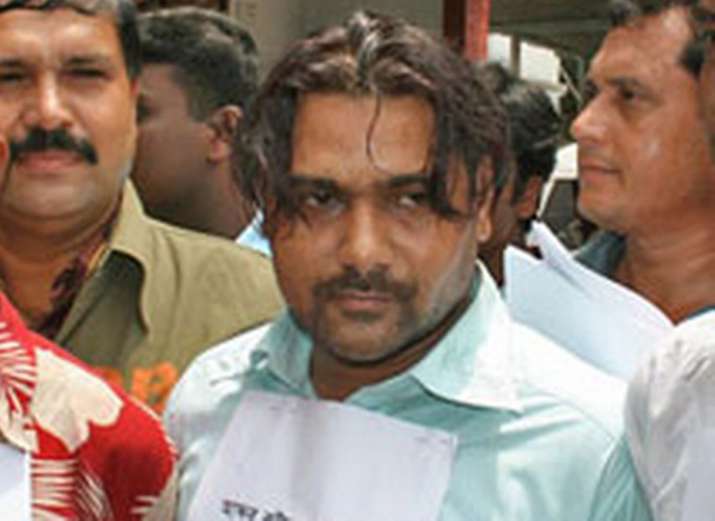 Daud Merchant, a top aide of underworld don Dawood Ibrahim and a convict in the murder of Bollywood music baron Gulshan Kumar, was on Monday released from a Bangladesh jail where he was serving a sentence for cross-border intrusion. 
"He (Merchant) has been released. His prison term for illegal trespass into Bangladesh ended some time ago," Home Minister Asaduzzaman Khan said. 
He did not clarify whether Merchant was handed over to India, as promised by the Bangladesh government earlier.  
Khan had said in January this year that Bangladesh had started the process to extradite Merchant to India. 
Merchant walked out of the Dhaka Central Jail in 4:30pm on Sunday.  
Merchant was sentenced by a Mumbai court to life term in India in 2002 for killing Kumar who headed the music company T-Series in 1997. Kumar was shot while he was coming out of a temple on August 12, 1997. Merchant, however, filed an appeal against his conviction. 
He absconded after being granted furlough by the Bombay High Court in April, 2009 to visit his family in Mumbai. The same year, detectives arrested him from Bangladesh's Brahmanbaria district, with two associates, while he was hiding in the residence of one Kamal Mian.
He was then sentenced to five years in prison for intruding and illegally staying in Bangladesh. 
Known to be close to Mumbai mafia don Dawood Ibrahim, Merchant was jailed by a Bangladeshi court for five years which expired in December 2014. He was briefly released, but was immediately rearrested and prison official said he was detained under a law meant for people accused of "suspicious movement" for the past three years.