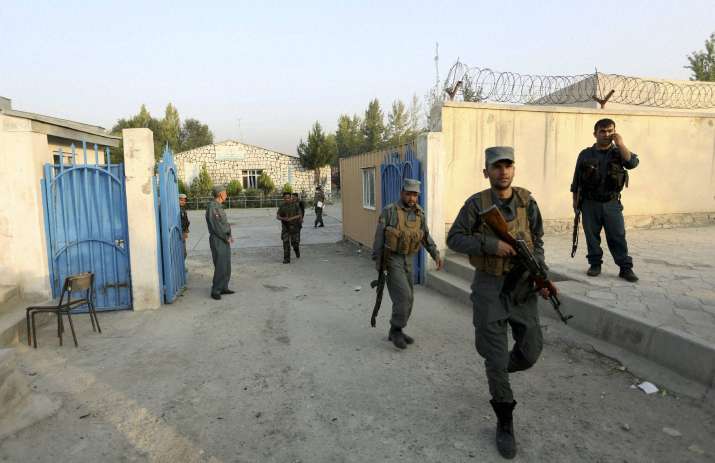 Afghanistan's presidential office has said that the American university attack was "orchestrated" from Pakistan, a longtime regional nemesis often accused of harbouring the Taliban.
Afghan President Ashraf Ghani spoke with Pakistan Army chief Raheel Shariff and called for "serious and practical measures against the terrorists," 
Pakistan Army Chief, General Raheel Sharif, told Afghan President Ashraf Ghani through telephone that "Pakistani soil would not be allowed to be used for any type of terrorism in Afghanistan."
Kabul's accusation that the attack was orchestrated from across the Durand Line, the AfPak border, comes at a time of spiralling relations between the neighbours.
Afghanistan's accusation came in a statement from the country's National Security Council, which met at the Presidential Palace for an extraordinary session on Thursday, reported Afghan news outlet Pajhwok.
Sixteen people including eight students, were killed and 53 others were wounded after militants stormed the American University of Afghanistan in Kabul, officials said on Thursday, in a nearly 10-hour raid that prompted anguished pleas for help from trapped students.
The attack comes a few weeks after two university professors — an American and an Australian — were kidnapped at gunpoint near the school.
The interior ministry said the fatalities included policemen, a university guard and a guard from the neighbouring vocational school for the visually impaired. 
No group has so far claimed responsibility for the assault, but the attack comes as Taliban insurgents step up their summer fighting season against the Western-backed Kabul government. 
The growing number of students attending university, especially women, has been hailed as a success story in Afghanistan since the 2001 ouster of the Taliban regime, which banned women's education.