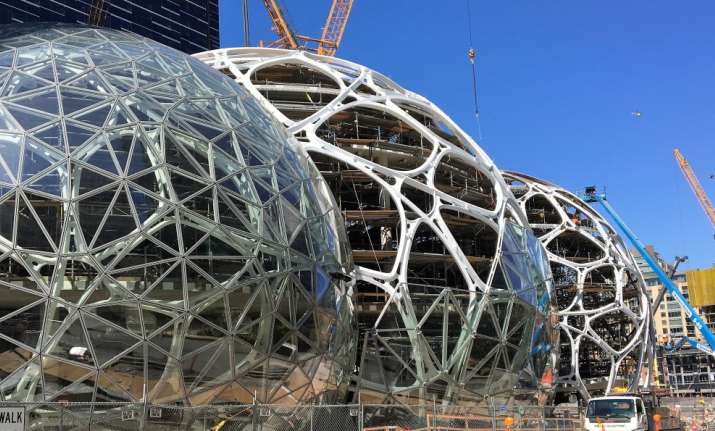 The staff of the Amazon corporate headquarters in Seattle, Washington, was in a state of shock when one of their co-workers leaped off the office building in what police termed as a suicide attempt.
The man miraculously survived the fall from the 12-storey building and sustained heavy injuries. He was then taken to a Seattle hospital, police said.
Before making the attempt, the man had sent an e-mail to hundreds of co-workers, including Chief Executive Officer Jeff Bezos, hinting that he could harm himself, a person aware of the matter said on the condition of anonymity.
The person further revealed that the man had requested for a transfer in another department, but was placed on an employee improvement plan instead, a step that can lead to termination if performance doesn't improve.
His email contained criticism of the company and a hint of an action to harm himself, the person said.
"Our thoughts are with our colleague as he continues to recover. He's receiving some of the best care possible and we will be there to support him throughout the recovery process," Amazon said in a statement.