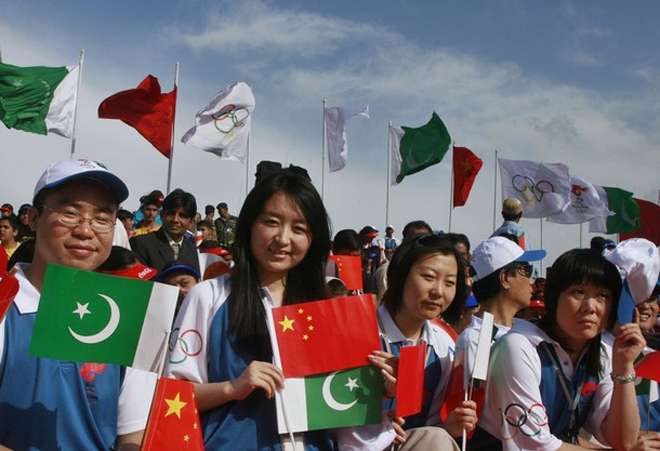 China's relationship with its "all-weather ally" Pakistan seems to be getting deeper as several companies from Beijing are in talks to acquire more businesses and land in Pakistan after sealing two major deals in recent months.
A Reuters report cites a dozen executives from some of Pakistan's biggest firms claiming that Chinese companies were looking mainly at the cement, steel, energy and textile sectors, the backbone of Pakistan's $270 billion (approx Rs 18 lakh crore) economy.
Analysts believe that Chinese firms are using Beijing's "One Belt, One Road" project – a global trade network of which Pakistan is a major part – to help expand abroad at a time when growth has slowed at home.
According to the report, a Chinese-led consortium took a strategic stake in the Pakistan Stock Exchange, and Shanghai Electric Power Board acquired one of Pakistan's biggest energy producers, K-Electric, for $1.8 billion.
The move by China is in contrast to Western investors, who have largely avoided Pakistan in recent years despite fewer militant attacks and economic growth near 5 per cent. 
Days ago, China handed over two ships to the Pakistan Navy to safeguard the strategic Gwadar port and trade routes under the USD 46 billion China-Pakistan Economic Corridor (CPEC), a move likely to raise alarms in India. 
It reported that the ships were built recently in China and have been equipped with "state-of-the-art guns." The ships will be part of Pakistan Navy and also used to protect the sea-lanes in the Arabian Sea. 
The Gwadar port in Pakistan's restive Balochistan province has been developed under CPEC linking western China through Pakistan with the Middle East, Africa and Europe. 
China is extending help and cooperation to Pakistan for security along the CPEC's land and sea routes. Pakistan has already raised a new division of the army to ensure security along the CPEC route and in and around the Gwadar port. 
However, not everyone is excited by China's growing role in the Pakistan economy, including trade unions, who said Chinese companies' alleged mistreatment of local workers in Africa in the past had alarmed them.
"We have concern and reservations that the Chinese might use the same methods in Pakistan," said Nasir Mansoor, deputy general secretary of National Trade Union Federation, Pakistan, the national trade union body.