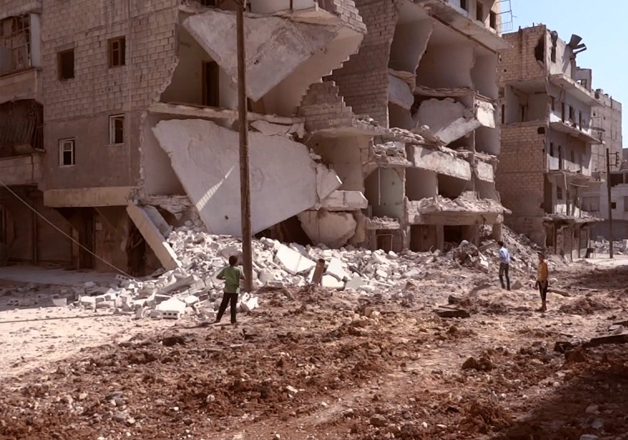 UN Human Rights chief Zeid Raad Al Hussein has described the Syrian city of Aleppo as a 'slaughterhouse'.
The top UN official, while accusing all parties of violating international humanitarian law in the war-torn country, said that the indiscriminate airstrikes by government forces and their allies are responsible for the overwhelming majority of civilian casualties.
He said these violations constitute 'war crimes', and 'if knowingly committed as part of a widespread or systematic attack directed against civilians, they constitute crimes against humanity'.
Almost 500 people have been killed and 2,000 injured since government forces, backed by Russian air strikes, launched an assault on the east a month ago. Syria's government has said civilians are suffering because of "terrorists".
Meanwhile, Russia has voiced concern over militants of Al-Nusra Front and other terrorist groups sabotaging United Nations efforts to deliver humanitarian aid to the besieged Syrian city of Aleppo and preventing civilians from leaving the city.
"Both Al-Nusra Front and Ahrar al-Sham, along with other organisations cooperating with them, are ultimately sabotaging UN efforts to restore the delivery of humanitarian assistance to eastern Aleppo, with our support, with the support of the Syrian government," Russian Foreign Minister Sergey Lavrov said on Friday.
"They explicitly shell those routes through which such humanitarian aid can be delivered," Lavrov added.
"At the same time, they prevent the civilians leaving eastern Aleppo by using threats, blackmail and brute force," Lavrov told a press conference, Sputnik news reported.
Lavrov said that according to Russian intelligence, all the groups which have been operating in Aleppo are "one way or another under the command" of Al-Nusra Front, "which controls eastern Aleppo."
Moscow is also concerned that the Al-Nusra Front militants were refusing to leave Aleppo despite Russia's and Syria's goodwill gesture in the city, Lavrov said.
"We are concerned that despite those gestures of goodwill gestures undertaken by Moscow and Damascus in regard to the situation in Aleppo seeking to normalise it, we see that the Nusra Front militants are refusing to leave the city," Lavrov added.
According to the Russian Minister, other militant groups in Aleppo have also not left the city.
Russia stopped carrying out airstrikes on eastern Aleppo on Tuesday.
A humanitarian pause began on Thursday, when six corridors were opened for civilians who want to escape the part of the city controlled by rebels and terrorists, as well as to allow for aid to be delivered. 
Two corridors have also been opened for rebels, who will be allowed to leave with their weapons.
Later on Thursday, the humanitarian pause around Aleppo was extended for another 24 hours, Russian Defense Minister Sergey Shoigu said.