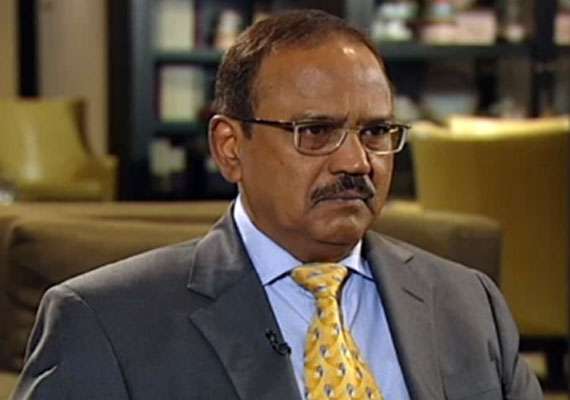 Former Sri Lankan Defence Secretary Gotabaya Rajapaksa on Monday said that it was Indian National Security Advisor Ajit Doval's obsession with China that resulted in India working for a regime change in Sri Lanka in 2014.
According to a report in The New Indian Express, Gotabaya Rajapaksa further claimed that the Congress-led government was very supportive of Sri Lanka as mentioned in former Indian National Security Advisor (NSA) Shiv Shankar Menon's book titled "Choices: Inside the Making of India's Foreign Policy".
Talking to members of  Foreign Correspondents' Association in Colombo, Gotabaya said that things changed after Ajit Doval became Indian NSA after the Bharatiya Janata Party (BJP) took over the reins of power in India.
He said that China has been a bee in the bonnet for Doval since his early days in the intelligence service.
"While Menon looked at things as a diplomat, Doval looked at them as a 'intelligence man'," the former Sri Lankan Defense Secretary said.
Gotabaya Rajapaksa also claimed that Doval had twice asked him to cancel the China-funded Colombo Port City project and take back the southern container terminal at the Colombo port from the Chinese.
He also blamed the Indian media for creating an unnecessary controversy over the alleged visit of a Chinese nuclear submarine in November 2014.
"Firstly, it was not a nuclear submarine, and secondly, it is not true that the visits by Chinese submarines were secrets. The Indian High Commissioner had been informed about the visits of the vessels, which were en route from East to the West and back. And these visits had taken place with prior permission from the Sri Lankan government," Gotabaya said.
"Colombo was aware of New Delhi's sensitivities and had expressly stated that it will not allow Sri Lanka to be used against India. But still there were reservations in New Delhi," he added.
Against this backdrop, he wondered as to why India was now silent over the present Sri Lankan government handing over 80% of the shares in Hambantota port to a Chinese state owned company for 99 years.  
He also described the Hambantota transaction as "dangerous".