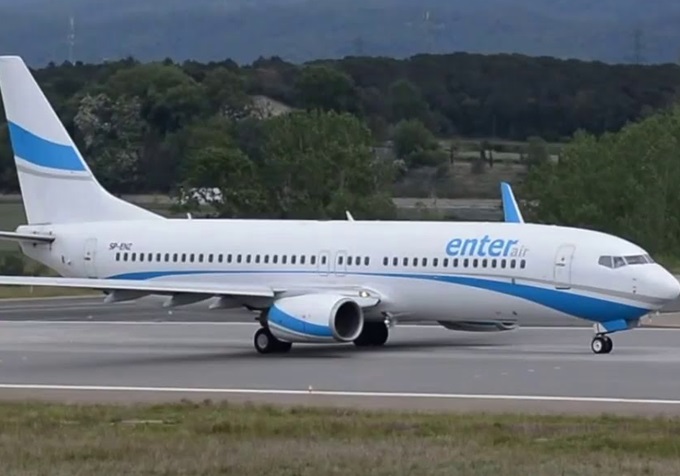 Boeing 737, operated by the Polish company Enter Air, with 160 people on board made an emergency landing over a bomb threat at the old Prague-Ruzyne airport in Prague on Friday.
The plane was flying from Spain to Warsaw, according to media reports. All the passengers were evacuated
A pilot reported that a man threatening with a bomb was on board the aircraft, which arose during the pilot's communication with air controllers during the flight, Xinhua news agency reported.
Czech Interior Minister Milan Chovanec arrived at the airport after the bomb threat.
Chovanec said the man, a Pole, threatened with a detonating system and has been detained by police. But he did not specify whether the detained man really had the bomb. The plane would stay in Prague until Saturday morning for a thorough safety check.
Authorities have asked for a full alert, assistance of a bomb disposal unit and an anti-terrorism team, the Interior Minister said.
He said the emergency landing at the old Ruzyne airport had not affected the air traffic at the new part of the airport used for routine flights.