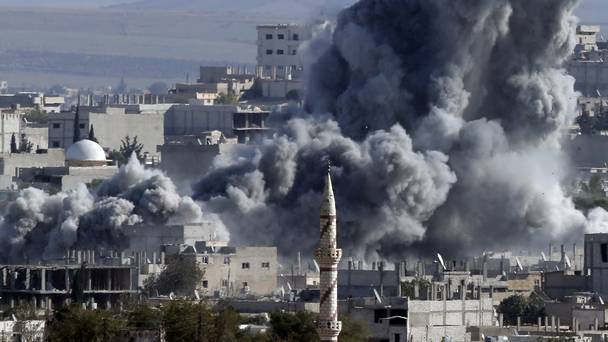 Aimed at tearing down the stronghold of Islamic State (IS) in Syria, air strikes launched by the US killed at least 35 civilians near a town controlled by the militant group, said media reports.
The strikes, which targeted the town of Ghandur in the countryside of Manbej, were the third to hit civilians there since the Syrian Defence Forces and the US started operations against the IS in May, Xinhua news agency reported.
Meanwhile, the Syrian Observatory for Human Rights that reported the air strike said seven children were among those killed.
Manbej has a strategic importance to the US-backed rebels due to its location near Turkey.
Capturing Manbej would deprive the IS from a key stronghold near Turkey.
"We can confirm the coalition conducted air strikes in the areas in the last 24 hours," said the US central command late on Thursday, adding that the strikes "may have resulted in civilian casualties".
(With IANS inputs)