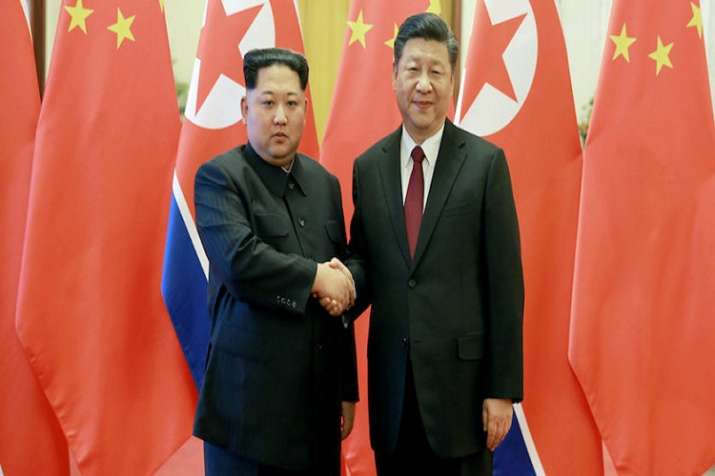 As the countdown for the highly-anticipated Trump-Kim summit begins, the world is all years as the two old rivals mending their enmities to forge new relations.
Ahead of the US-North Korea summit, a North Korean delegation arrived in the Chinese capital city of Beijing on Monday as the two allies step up diplomatic contacts ahead of the June 12 summit between US President Donald Trump and North Korean leader Kim Jong-Un.
Japanese broadcaster NHK showed images of officials leaving the VIP area of the Chinese capital's airport. 
The broadcaster said later the group had arrived at the Diaoyutai government guest house although the identity of the visitors was not immediately known. 
The visit comes a week after Kim made a surprise second trip to China in less than two months to again meet Chinese President Xi Jinping. 
Kim's latest visit was to the northeastern port city of Dalian, as the two countries seek to mend frayed ties with a diplomatic thaw in the region gathering pace. 
Relations between North Korea and China fell to a new low in the past year as Beijing, angered by Pyongyang's repeated nuclear and missile tests, backed a series of United Nations sanctions against its Cold War-era ally. 
Beijing is also keen to avoid being sidelined in the wake of Kim's historic summit last month with South Korean President Moon Jae-in and ahead of his upcoming meeting with Trump in Singapore on June 12. 
 
Reports suggest that Kim needs to maintain good relations with his country's main patron to back him ahead of his meeting with Trump.
 
Kim, who picked Beijing to make his maiden official trip abroad in March, has also invited Xi to visit North Korea.