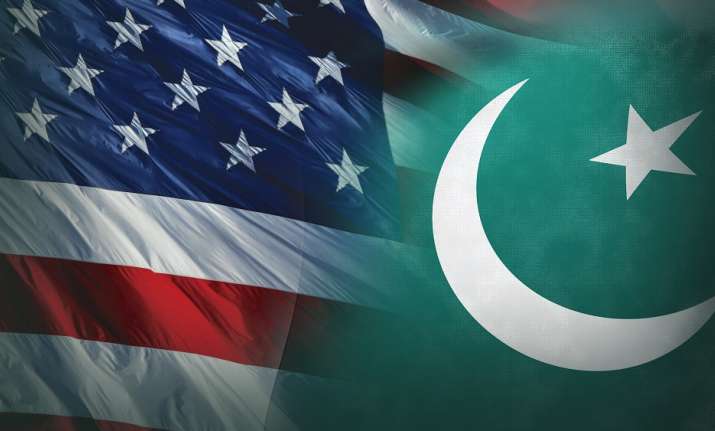 The United States has warned its citizens against all non-essential travel to Pakistan. the travel advisory comes in heels of a similar notification by Chinese government to its citizens in Pakistan.  
Replacing the travel warning of May 22, 2017, US state department on Saturday advised citizens living or traveling in Pakistan to stay inside and avoid public places. 
The department cited continuous terrorist violence in Balochistan, Quetta, Gwadar and Lahore as the main cause of concern. "Throughout Pakistan, foreign and indigenous terrorist groups continue to pose a danger to U.S. citizens. Terrorists have targeted U.S. diplomats and diplomatic facilities in the past, and evidence suggests they continue to do so. Terrorists and criminal groups have resorted to kidnapping for ransom," the advisory said.
Due to the ongoing terrorist and sectarian violence, the US has also limited consular services in the neighbouring country. 
"At this time, the Consulate General in Peshawar is not providing consular services. Consular services provided by the U.S. Embassy in Islamabad, the Consulate General in Karachi, and the Consulate General in Lahore are often limited due to the security environment," it said. 
Sectarian violence remains a serious threat throughout Pakistan, and the Government of Pakistan continues to enforce blasphemy laws. Religious minority communities have been victims of targeted killings and accusations of blasphemy. 
The advisory warned US citizens from congregating in any one location at any time; making long trips to  public markets, restaurants, government and military institutions, and other locations; and/or staying in hotels without highest security measures. 
The Federal Aviation Administration (FAA) has also issued a NOTAM concerning the risks to civil aviation operating in Pakistan, particularly at low altitude, during the arrival and departure phases of flight, and when on the ground, due to extremist/militant activity. The Advisory NOTAM does not prohibit US operators or airmen from operating in the specified area, as it is strictly an advisory notice.
Earlier in the day, China warned its citizens in Pakistan to be on alert after receiving intelligence reports about possible attacks targeting Chinese.
The Chinese Embassy in Islamabad said on its website on Friday it had information about a "series of terror attacks" planned against Chinese organisations and personnel, without giving details. It urged its citizens to stay inside and avoid crowded places.