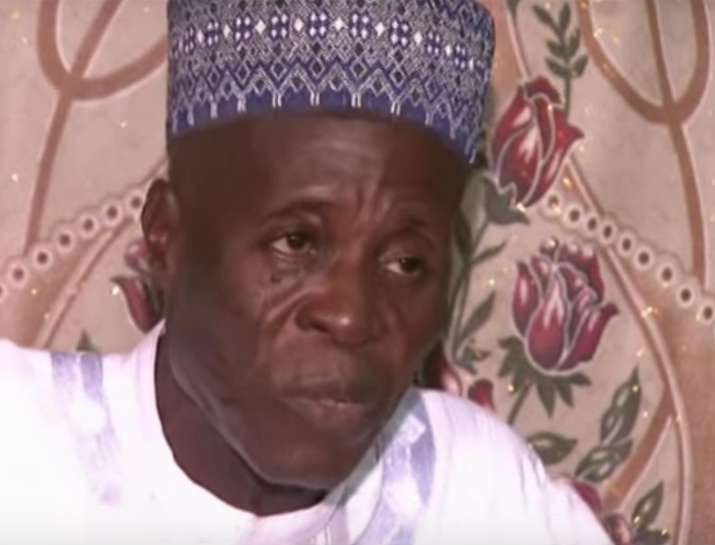 Denying rumours of his death, Nigeria's most famous polygamist and cleric Mohammed Bello Abubakar has said that he is still "very much alive" at 92 years of age and that he plans to marry more women.
According to a report in 'The Independent', Mohammed Bello Abubakar is a controversial figure in his country who has married more than 100 women in what he describes as a "divine" calling.
Interestingly, the cleric has no discernible income, and had clashed in the past with the local Islamic authorities.
The Islamic authorities have described his larger-than-average household as a cult.
Refuting a media report suggesting he had died after a brief illness, Mohammed Bello Abubakar said that the latest rumour of his death was the work of unspecified "detractors". 
"My dear, I am very much alive, hale and hearty," he was quoted as saying by Nigeria's Vanguard newspaper. 
"The rumour is baseless and can best be described as the work of my detractors because they envy what God has done and what he is still doing for me. What I am doing is divine. It is an assignment and I will keep doing it till the end," he added.
According to media reports, the Nigerian cleric has married a total of 107 women in his time, and divorced 10, meaning that presently, he has 97 wives. 

 

Mohammed Bello Abubakar shot to international fame in August 2008, back when he had 86 wives, when he gave interviews to journalists and film crews explaining his unusual living situation and that "God has asked me to do it".
Most Muslim scholars agree a man can take up to four wives, as long as he is able to look after them all equally. 
Bello, however, has his own interpretation that "the Koran does not place a limit and it is up to what your own power, your own endowment and ability allows".
His interpretation of the Koran led to his arrest in 2008 at the request of the local Shariah Court, with the emir in Bida accusing him of "creating tension" by speaking to journalists. 
The court released him in November 2008 on the condition that he will divorce 82 of his 86 wives. However, he did not comply with the order.
It is not the first time that the nonagenarian has been rumoured to have died.

 

In 2012 too, the reports of his death had surfaced in the media and the Nigerian cleric had denied them by giving a rare in-depth interview to The Nation.
"My large number of wives? I only have 97 wives. I am still going to marry more. I will keep marrying them for as long I am alive," he had said.
"Left for me, I would have married maybe two wives, but what I am doing is divine. I just want to advise those fighting against the number of my wives to stop because such people are waging war against God, their creator," he added.