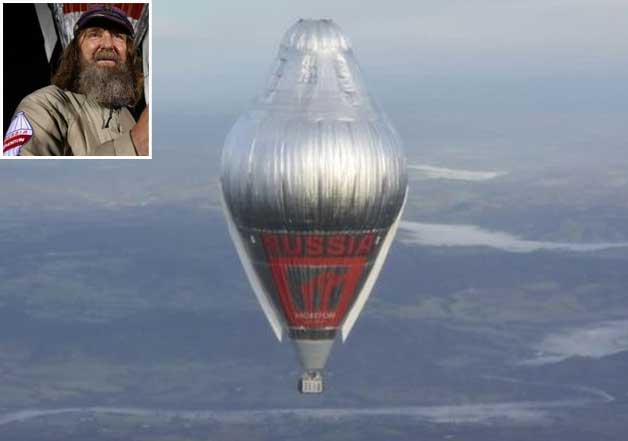 A 65-year old Russian adventurer Fyodor Konyukhov has set a new world record for the fastest circumnavigation of the Earth in a hot air balloon.  
According to BBC, Fyodor Konyukhov has circumnavigated the globe in 11 days and 6 hours  breaking the 14-year-old record set by American adventurer Steve Fossett.
Fosset had completed the circumnavigation of the earth in hot air balloon in thirteen-and-a-half days.
However, the record is yet to be formally confirmed by the World Air Sports Federation.
 
According to abc.net.au, Konyukhov had set off from Western Australia's Avon Valley on July 12. He has gone past the point he needed to fly over to break the record and is expected to land in WA's Wheatbelt later on today.
According to BBC, Konyukhov's route took him from Australia to above New Zealand, the Pacific Ocean, South America, the Cape of Good Hope and the Southern Ocean.
BBC quoted Konyukhov's crew as saying that his balloon is 56m (183ft) tall and uses helium and hot air.