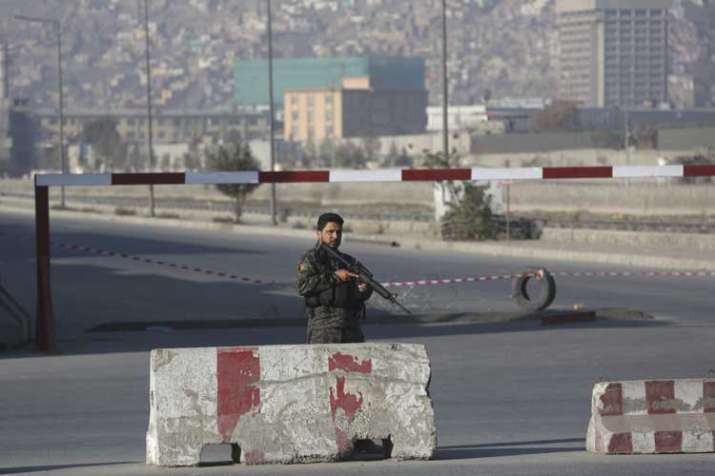 At least 27 people were killed and dozens injured after a suicide bomber on Monday triggered a powerful explosion at a Shiite mosque in the Afghan capital, Pajhwok News agency said.
The blast took place in the Darul Aman area of the city, local media reported. 1TV channel reported that the blast took place during a Shiite ceremony in Baqer-ul-Oloom mosque, west of Kabul.
"It was a suicide bomber who blew himself up among worshippers inside the mosque, killing 27 and wounding 35," senior police official Fridon Obaidi told AFP.
Children were among those killed in the attack, TOLOnews reported.
The suicide bomber reportedly detonated his explosive vest after entering the mosque.
Taliban spokesman Zabihullah Mujahid has denied his group had a role in the fatal attack, the network added.
This was the second blast to rock Kabul on Monday. 
Earlier in the day two people were injured in an explosion in Bagrami district, Basir Mujahid, a Kabul police spokesman, confirmed to Pajhwok.
Earlier this year a powerful blast targeting Shiites during Ashura killed 14 people in northern Afghanistan. It came days after twin attacks claimed by Islamic State, which also targeted Shiites and killed 18 in Kabul. 
No group has yet claimed responsibility for Monday's blast.