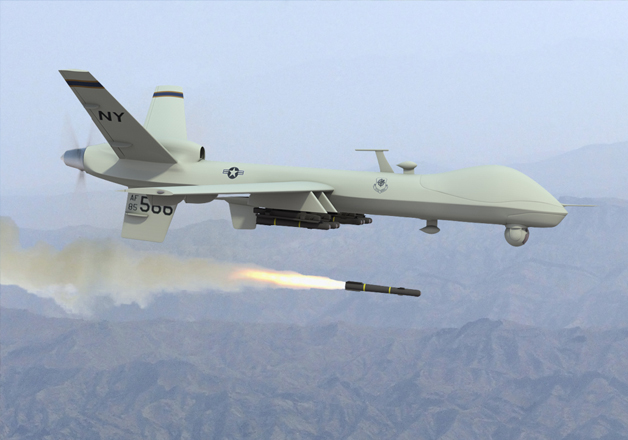 A suspected US drone strike in Nangarhar province of Afghanistan, bordering Pakistan, killed at least 18 people today.
According to officials, the strike targeted Islamic State militants but some civilians were also hit.
The air strike killed 15 militants and possibly three civilians, an official said.
"They were in a house to visit someone who had just come from the Hajj pilgrimage. A drone targeted the house and killed most of them," Mohammed Ali, police chief of Achin district, said.
Two important Daesh (another name of ISIS) commanders were among the militant casualties, Ali informed. 
Civilian casualties in such strikes have been a matter of concern for US personnel who have been fighting since 2001 to end Taliban's movement against the Afghan government.
US military spokesman Brigadier General Charles Cleveland said they take 'all allegations of civilian casualties very seriously' and that they are 'aware of some claims of Afghan casualties, and are currently reviewing all materials related to this strike'. 
"We are continuing to look into these allegations," the spokesperson said. 
This is not the first time that civilians were killed during strikes against militants.
In October 2015, a US strike hit a Medicines Sans Frontieres (MSF - Doctors Without Borders) hospital in the northern city of Kunduz, killed 42 people.