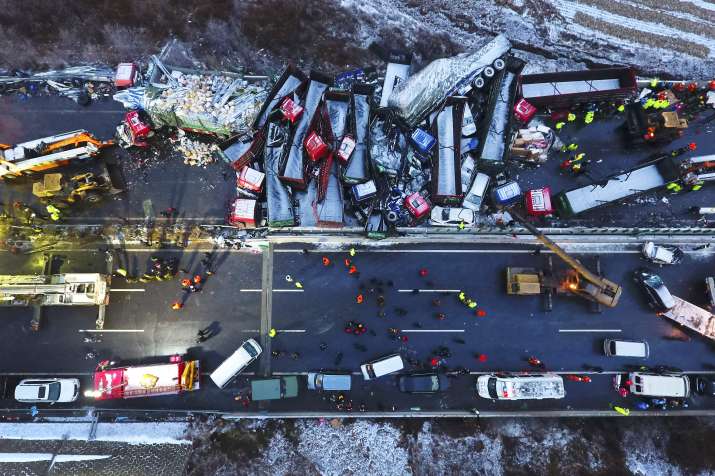 Dozens of vehicles collided amid snowy weather in northern China, leaving 17 dead and 37 injured, state media reported Tuesday.
A total of 56 vehicles were involved in the accident on a major expressway in Shanxi province on Monday under cold, slick conditions, according to the official Xinhua News Agency. It cited local authorities as saying the injured were in stable condition.
A rescue operation was launched involving local police, firefighters, doctors and government officials.
The crash involved 56 vehicles on the Beijing-Kunming highway in China's Shanxi province around 9 a.m. Monday, according to state news agency Xinhua.

"The fog was heavy, so I drove slowly when I exit the tunnel," one driver involved in the incident told state-run CCTV. "I saw two vehicles horizontally blocking the road, so I stepped on the brake."
Xinhua said an investigation into the cause of the accident is under way. Highway accidents are common in China because of high speeds, aggressive driving and a failure to leave adequate braking distance.
AP