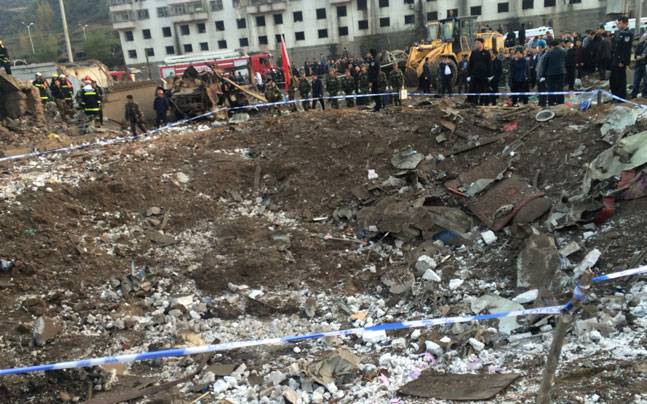 Ten people have died and around 150 injured after a powerful explosion shattered a prefabricated house in northwestern China  in China Monday.
The explosion, whose cause was as yet unknown, occurred in the early afternoon in the town of Xinmin in Shaanxi province, damaging dozens of buildings including the local hospital, Xinhua said.
The blast damaged a hospital and injured nearly a hundred people in the city of Yulin in The Guangxi Zhuang Autonomous Region.
There are reports of a large crater where a two-storey building once stood and images show widespread damage with rubble in the streets.
Some online news sites quoted residents as saying the blast could have been caused by illegally stored explosives.

China has a bad safety record, with previous blasts blamed on poorly stored chemicals or industrial explosives which are easy to get hold of due to their use in China's booming coal mining sector.
Local reports suggest unlicensed storage of explosives may have caused the explosion.