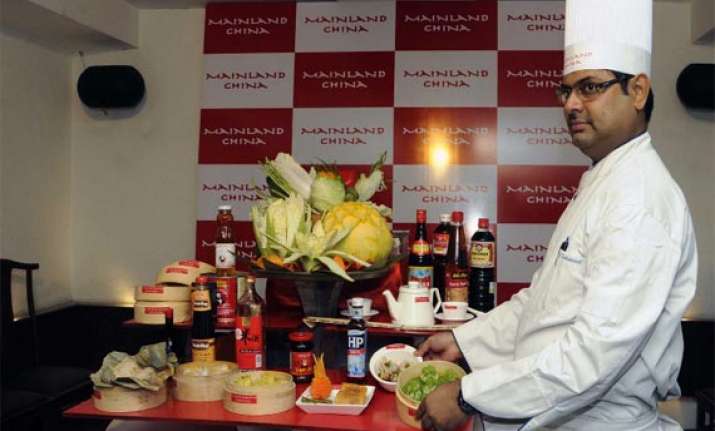 Kolkata, June 15: Bringing the thousand years old typical Chinese tea delicacies to the city of Cantonese gourmet, Yum Cha will for the first time go outside the boundaries of the land of mandarin.
"Two typical Chinese tea blended with Dimsum varieties along with the familiar Jasmine flavor will be concocted and stirred by two master chefs especially flown in. 'Mainland China' will in real sense be introduced to this part of the world," a spokesman of Mandarin-theme restaurant told PTI.
"The two masterchefs Gao Fuliang and Jia Yuan Zhone will work with the best dimsums and tea as the palate cleanser stirring up hot and aromatic beverages," city chef and Cantonese dishes expert Indranil Bhattacharya said.
The two masterchefs were chosen by Chinese government authorities who have a panel of cuisine conjurers skilled in rustling up these centuries-old delicacies.
"We are transplanting or recreating the old Chinese tea houses known for centuries on that part of the world for their famous tea and delightfully tangy snacks made with nuts, bamboo soots and other regular ingredients," a Mainland China spokesman said.
"So long you had only savoured the Jasmine flavoured green tea in the name of Chinese tea. Now you will see the more vintage ones not found in typical Chinese food hub in the country so far," he said.
The beverages will tickle the tastebuds of Kolkatans from this week till June 26 at the slice of 'Mainland China' in the city.