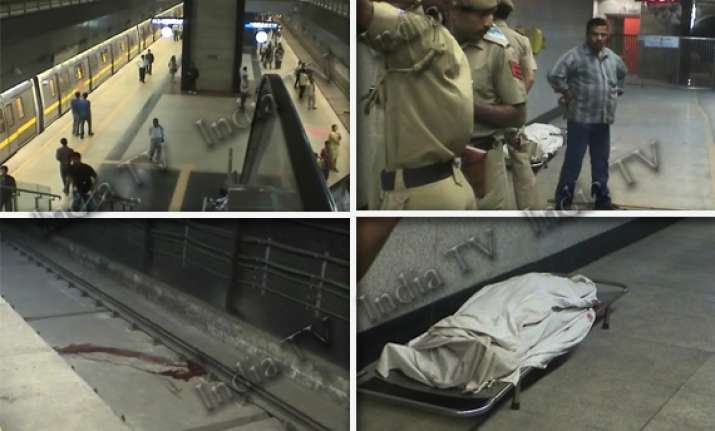 New Delhi, Mar 25:
A 22-year-old girl allegedly committed suicide by jumping before a running train at a Metro station in south Delhi today—the latest in a string of suicide incidents at the premises of Delhi Metro.
The girl jumped before the running train that was approaching the Malviya Nagar Metro Station and ended her life.
The incident took place at 11.27 AM and the driver applied emergency brakes, but the young woman could not be saved.
This is the latest in a string of suicides and attempt to suicides at Metro stations in the national capital. There have been a couple of instances of people jumping before trains to end their lives.
Since January, there have been at least three to four incidents of people trying to commit suicide by jumping before trains.
Delhi Metro has termed the recent spate of suicides on the Metro as extremely unfortunate.
"We appeal to all passengers to help us in curtailing this tendency. All passengers are requested to be alert at the platform when metro trains are approaching and stop any fellow passenger who attempts to cross the yellow line before the train comes to a complete halt," DMRC spokesman Anuj Dayal said.