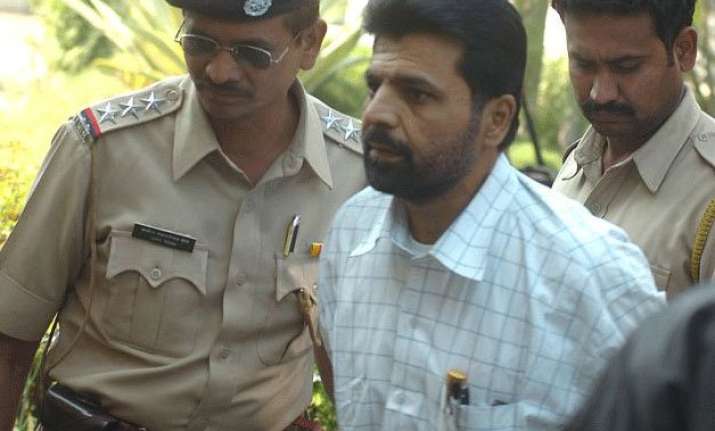 Nagpur: Family members of 1993 Mumbai serial blast death row convict, Yakub Memon, were yesterday allowed to meet him at the Nagpur Central Jail.
Yakub's wife, Rahin, his daughter, Zubeida, and three other family members spent around half an hour with him in the 'mulaqat' arena of Jail, officials said.
Other than his 42-year-old wife and 21-year-old daughter, those who met him included one Rahil (relation not known), brother-in-law Mohammed Sohail and sister-in-law Rizwana Kadawala.
The meeting ended on an emotional note with Rahin saying, "Allah pe bharosa hai (I have faith in Allah)."
Jail sources said that Yakub tried to remain stoic before his wife and daughter but had tears welling up when he was ushered back into the 'fasi' yard. He is scheduled to be hanged on July 30 morning.
Meanwhile, Yakub, according to jail officials, expressed confidence about getting a stay on his hanging.
On July 21, a three-judge Supreme Court bench headed by Chief Justice HL Dattu had rejected Yakub's curative petition, saying the grounds raised by him do not fall within the principles laid down by the apex court in 2002.
Immediately after the verdict, Yakub moved a mercy plea before the Maharashtra Governor.
Yakub is one of the six convicts awaiting the gallows in the prison here, where his Delhi-based lawyer Subhail Farqooq, city-based advocate Anil Gedam and cousin Usman Memon met him during this week.
The 53-year-old death row convict yesterday moved the Supreme Court seeking stay of his execution saying that all his legal remedies have not been exhausted.