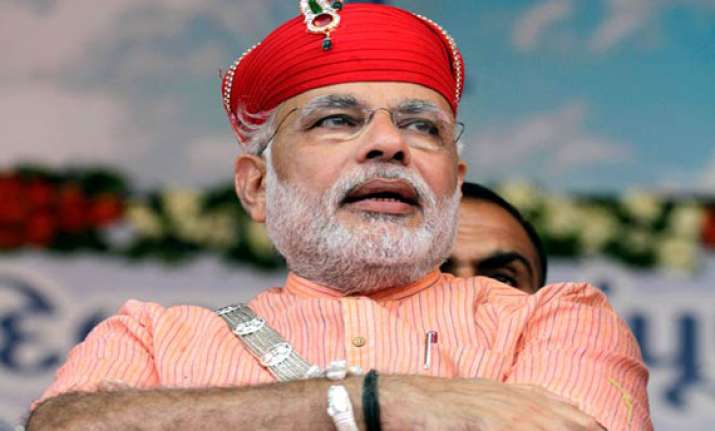 New Delhi: Prime Minister Narendra Modi today held a marathon meeting with his entire Council of Ministers and is believed to have told them to work for efficient governance and time-bound implementation of the work undertaken by ensuring that the benefits reach the people.
He is understood to have emphasised that all the 45 ministers and ministries should work cohesively with synergy for the country's development, sources said.
At the meeting that lasted over three hours at his residence, Modi talked about his ideas on how to boost the economy, attract greater investment and improve infrastructure.
He is believed to have asked ministers to come up with progress report on various projects initiated by the previous UPA government, the sources said.
The discussions are believed to have centred around the 100-day agenda which Modi had asked his ministerial colleagues to set, identifying priorities.