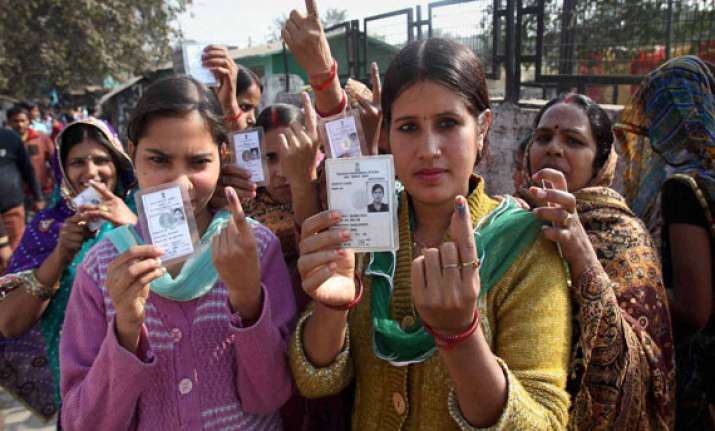 New Delhi: Women turnout has been higher than men as compared to the previous Lok Sabha polls in 438 parliamentary constituencies, according to Election Commission.
The overall voter turnout is 66.20 per cent so far after the seventh phase Lok Sabha election as against 57.61 per cent in the last elections.
The voter percentage is likely to increase further after the postal ballots are taken into account, Election Commission Director General Akshay Raut said here today.  Till now, elections are held in 428 seats and 44.28 crore voters have voted so far.
He said higher turnout of women voters were recorded in as many as 10 states/Union Territories including Arunachal Pradesh, Goa, Meghalaya, Sikkim, Chandigarh, Odisha, Manipur, Puducherry and Tamil Nadu.
He said 26 states out of 28 have recorded higher turn out as compared the last elections.