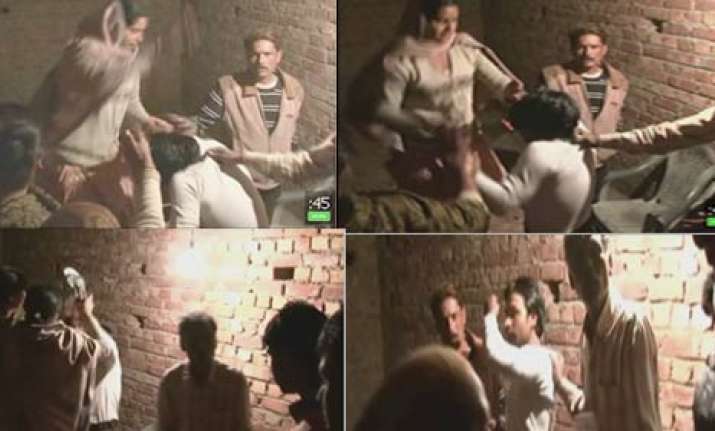 Chandigarh, Feb 25: Women residents of a village Beed Ghaghar near Panchkula adjoining Chandigarh on Friday thrashed several men and youths involved in gambling, reports India TV reporter Jagdeep Sandhu.
The women had complained to the police that their households were  facining financial difficulties due to the gambling proclivity of thse youths.  
After police turned a deaf ear to their complaint, the women decided to take law into their own hands and descended on the men who were involved in gambling. They thrashed them with their bare hands and shoes and chappals and whatever they could lay their hands on.